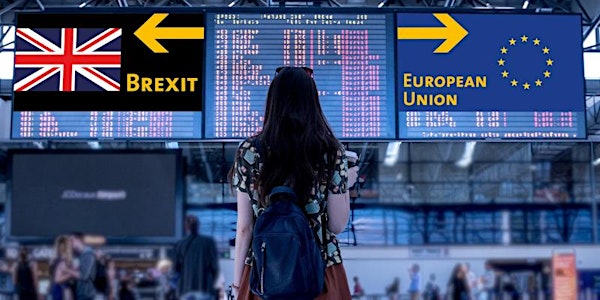 Webinar: The Historical Background of Brexit
Sales Have Ended
Registrations are closed
Sorry, this event is either full up or the registration window has closed.
Understand the long history of where Brexit came from in this unique interactive webinar. A link will be emailed to you the night before .
About this event
Brexit -- the departure of the United Kingdom from the European Union -- is an event that will have immense economic and political importance on the entire course the world is taking in this century. But the deep historical roots of this event are poorly understood and almost never make it into media coverage. What really is Brexit? How did Britain get into the EU in the first place? What is the EU? What's a "Eurosceptic?" What lessons can we draw from Brexit's past that might help us understand how it will affect the future?
This webinar is designed to deliver a brief but deep understanding of where Brexit came from and what the stakes are.
Take-aways:
Understand what the European Union is and why it was created.
Understand why the UK's relationship with the EU has been contentious since the beginning.
Appreciate the historical issues Brexit implicates, including the Irish border, common market, and economic divisions in the UK and Europe.
Understand how and why Brexit almost happened 25 years ago.
Connect Brexit to larger current issues including climate change and globalization.
Appreciate how geography is key to comprehending Brexit.
This webinar is historical, not political or partisan. It is not merely a static lecture; with Dr. Munger's "geohistory" approach you will see the places where key events took place and visit them virtually. It is also interactive. Written materials will be distributed by email.
The main presentation is scheduled to last one hour, but may run over especially with Q&A.
If you cannot make the scheduled time but are still interested, register anyway to receive access to the recorded video after the webinar is over (all participants will be provided with a link).
The Presenter:
Dr. Sean Munger is a historian, speaker, consultant, author and teacher. He holds a Ph.D. in environmental history from University of Oregon and a law degree from Tulane University. He is the author of the recent book The Warmest Tide: How Climate Change is Changing History. He assists clients in communications strategies and applying historical understanding to modern problems. He is especially focused on helping business leaders prepare for climate change.