Webinar - The Fiduciary Rule: Dead or Alive?

Tuesday, July 10, 2018 from 4:00 PM to 5:00 PM (EDT)
Event Details
The Retirement Industry Trust Association, (RITA) has been proactively following the Department of Labor's proposed fiduciary rules in order to determine its effects on our industry. Withthe recent decision by the 5th Circuit Court, it is important to keep current with this rule.
This 1-hour webinar will have guest speaker, Michael Hadley, Partner, Davis-Harman, Washington, DC law firm, give you an update on the rule and its potential outcomes for our industry. You will receive 3 credit hours of continuing education for the Self Directed Industry (SDIP) certification by registering and attending this webinar.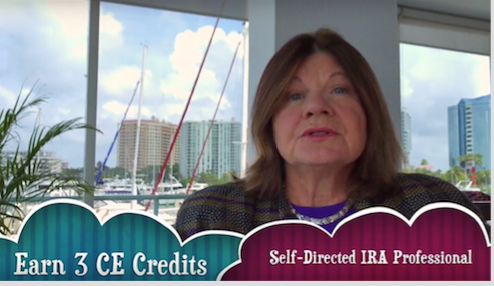 View Video to learn more. https://youtu.be/18JolhOi6t8
Organizer
We're a professional trade association committed to the continued growth and expansion of self-directed retirement plan administration.  We have been preserving and promoting individual and group retirement plans through targeted legislative efforts as well as regulatory concerns.  Our members administer a wide variety of retirement accounts.  We specialize in the administration of alternative investments held in retirement accounts which include: non-publicly traded securities, promissory notes, real estate, precious metals, LLCs, tax liens, partnerships as well as publicly traded securities.  Our members are passionate and dedicated professionals who seek high ethical standards in administrating retirement plan accounts. Attendance and membership requests are subject to review and approval by RITA.  Any payments will be refunded if acceptance is not granted.