Webinar: The Exceptional Receptionist

Multiple Dates
Event Details
WEBINAR
The Exceptional Receptionist: Your Company's Ambassador Training 
Online Certificate Program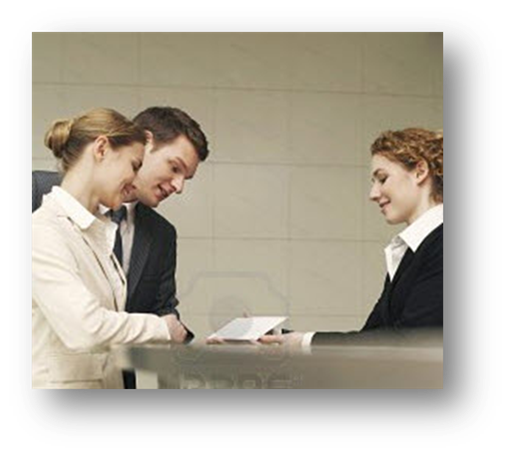 Tuesday, March 26, 2013 from 12:00 PM - 1:00 PM Eastern Time
Wednesday, March 27, 2013 from 12:00 PM - 1:00 PM Eastern Time 
Thursday, March 28, 2013 from 12:00 PM - 1:00 PM Eastern Time 
"The Exceptional Receptionist: Your Company's Ambassador" training program will improve the way your receptionist or front desk personnel interact and communicate with your customers, clients or patients. These time-tested skills and techniques are proven to lower customer turnover, dissatisfaction, frustrations and reduced stress on your other team members.  
After successfully completing this program you will receive a Certificate of Completion, mailed to you.  You will also receive your workbook to help you remember key points and to create your personal plan for change. 
This program is held on three consecutive days, in one hour segments.  At the completion of this program the participants will know: 
How to guard your company's reputation

The true meaning of customer service

The importance of the role they play as ambassadors

How to properly answer the telephoneTreat all customers with respect

 

How to deal politely and professionally with discourteous, demanding, or dissatisfied clients

Manage telephone communication with clarity, accuracy, and courtesy

Avoid negative words and replace them with energizing words

Enhance their telephone speaking skills

Improve their non-verbal communication skills with those they meet face-to-face

Improve their listening skills

Change their personal habits and behaviors that hinder their professional image

Improve their appearance including dressing and grooming

Maintain their work space to make it a reflection of their professional image

Develop a personal action plan to improve both their image and their customer service skills. 
DAY 1:
The importance of this role to the company's success
Customer Service will get you every where
The importance of the "Right Attitude"
What are the attitudes that win customers?
How's your visual resume?
The three levels of business attire 
Review of your plan to commit to make changes
DAY 2: 
Do you know the messages your body language is sending
Using body language to positively affect your connection with others
Listening skills: The key to good communication
Business etiquette
Maintaining a neat workplace environment
E-mail etiquette
Review your plan to commit to make changes
DAY 3:
How do you sound on the telephone?
Telephone Etiquette
Preparing to take the call
Words to use and NOT to use
What's a proper greeting?
Diffusing the angry customer
Review your plan to commit to make changes 

Please NOTE: In order to earn your Certificate of Completion, you must log in for and participate in each live course and successfully complete any homework assignments by the specified deadlines.

After successfully completing your online certificate program, you will receive a professionally produced Certificate of Completion (signed by your instructor and suitable for framing) via mail.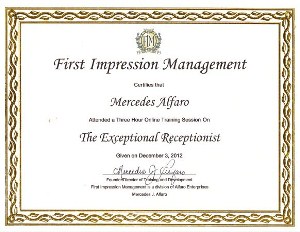 Organizer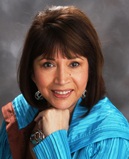 Mercedes Alfaro is President and Founder of First Impression Management, Inc.  Ms. Alfaro travels throughout the United States and presents informative and up-to-date training programs to Fortune 500 companies, government agencies and Universities.  As a business advisor, coach and trainer Ms. Alfaro has the practical skills and knowledge to help others create a successful business presence.  Her corporate background spans more than two decades of experience working for IBM (including management, project management, customer service and training). Ms. Alfaro has traveled internationally representing IBM in European and Latin American countries.   
In addition to earning a B.S. degree from the University of Delaware and graduating with Honors, Ms. Alfaro is a certified Corporate Etiquette and International Protocol Consultant. Ms. Alfaro is also trained in verbal and non-verbal communication, including Neuro Linguistic Programming (NLP).
Ms. Alfaro injects her training with real-life applications that have consistently earned her excellent feedback and increasing success with her clients. Ms. Alfaro is a member of the National Speakers Association, has published articles in numerous business publications and has appeared as an expert etiquette advisor on various television networks including: ABC, CBS, UPN and FOX stations. Ms. Alfaro has also been quoted as an expert in business etiquette in articles published by The New York Time, The Chicago Tribune, the Los Angeles Daily News and the Atlanta Journal-Constitution. SHOWTIME) one of Ms. Alfaro's Diversity training programs was part of a documentary.