Description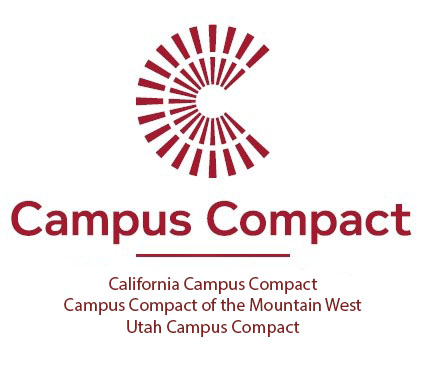 Time: This one hour and 15 minute webinar will be held at 12 pm Pacific, 1 pm Mountain, 2 pm Central and 3 pm Eastern time.
Description: Too often, campus officials point to input measures such as the number of volunteer hours and financial resources given and service-learning courses offered when assessing the contributions of community/campus engagement. While these input measures tell campus and community stakeholders a lot about a campus's commitment to community engagement, they reveal little about the measurable contributions of campus/community engagement. Input measures also often fail to involve community members in assessing campus/community engagement. This yearlong, statewide Collective Impact project involving four Colorado universities, community leaders, and Campus Compact of the Mountain West created strategies for assessing the contributions of campus/community engagement to regional civic health and equity. Of particular importance was ensuring community stakeholders were closely involved in the development and dissemination of assessment tools.
During this webinar, representatives from Colorado State University-Pueblo, University of Colorado Denver, the University of Northern Colorado, the University of Denver, and Campus Compact of the Mountain West present lessons learned and strategies used to assess campus contributions to regional civic health and equity. Webinar participants will have access to the final assessment tools created by each campus. Finally, CCMW presenters will connect these civic health and equity assessments to the work of the Civic Health Network, to national efforts that support institutional goals such as the creation of a Civic Action Plan, and to applying for the Carnegie Foundation's elective Community Engagement Classification.
Facilitators: Liliana Diaz, University of Denver; Megan Frewalt, University of Colorado Denver; Katie Kleinhesselink, CCMW; Cecilia Orphan, University of Denver; Deborah Romero, University of Northern Colorado; Stephanie Schooley, CCMW; David Volk, Colorado State University-Pueblo

Date and Time
Refund Policy