Webinar: The 7 Daily Nutrition Habits for a Better, Healthier Body

Tuesday, March 31, 2015 from 5:00 PM to 6:00 PM (MDT)
Event Details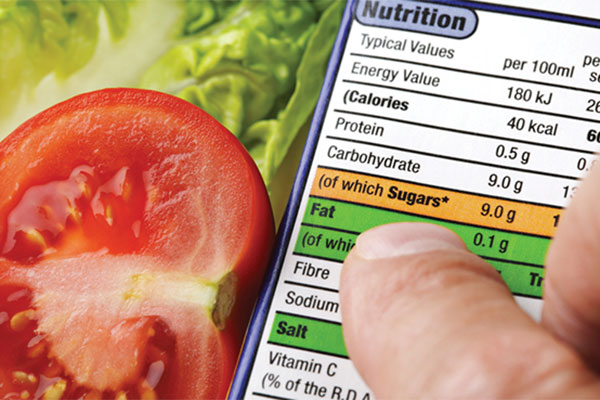 Presented by: David B. Glover, MS, CSCS and  Krista A. Schultz, MEd, CSCS
Date: Tuesday, March 31 at 5 PM MT, 6 PM CT, 7 PM ET
Cost: FREE* - Limited to the first 250 registrants - so please reserve your spot now!
---
About this Webinar:
Are you frustrated by your weight or low energy levels?
Do want to learn about making better food choices?
Our daily nutrition habits make a significant impact on body composition and overall well being. Come learn from Coaches and Exercise Physiologists Krista Schultz and David Glover about better nutrition for every day.
Discussion will include:
How certain foods trick your body and will sabotage your eating habits everytime 

Daily nutrition habits to burn the fat and boost energy 

The importance of meal timing and serving sizes 

Better food choices with sample meal plans

Starting nutrition habits to get to a better body
Joining the Webinar:
Please register to attend the event. On morning of the event, all registered attendees will receive an email with information on how to join the webinar. You will be able to watch the webinar live on your screen and listen to it through your computer speakers.
*We provide these complimentary webinars as a service to the sport of triathlon but we do appreciate optional contributions to help us offset cost and time in producing them.  
About the Presenters:

David B. Glover, MSE, MS, CSCS

 

Krista A. Schultz, MEd, CSCS

Author of Full Time & Sub-Nine: Fitting Iron Distance Training into Everyday Life, David Glover competed in his first triathlon in 1995 to prove that although he had cancer, cancer did not have him.

Now, as an endurance sports coach and author, David's passion is helping others achieve their dreams in triathlon and other endurance sports.

As an athlete David has completed more than 100 triathlons including 28 Ironman distance triathlons plus events like the Ultra-Beast Spartan Race and the weeklong Special Operation Force Academy.

David graduated with distinction from the US Naval Academy and has a Masters of Science (MS) in Exercise Physiology from Eastern Michigan University and an MS in Engineering Management from Catholic Univeristy. He is certified by USA Triathlon, USA Cycling, Precision Nutrition (Pn1) and the National Strength and Conditioning Association (CSCS).

Learn more about David.

 

 

Ironman World Championship finisher and overall winner of the Galesburg Half Marathon Express in 2014, Krista Schultz brings both practical experience and formal education in exercise physiology to her clients, giving her the depth and breadth of knowledge to develop well-rounded, individualized training and strength programs.

Krista has literally helped thousands of endurance athletes and non-athletes achieve their success through coaching, consulting, clinics, seminars, performance testing and camps.

She has also written articles for magazines like Triathlete Magazine and Runners World and is the founder of TEAM She Does Tri®, which focuses on helping females achieve confidence through health and fitness.

Krista currently works with both individuals and groups on race-specific training, nutrition, personal fitness and athletic achievement.

Krista Schultz has her BS and MEd in Exercise Physiology from University of New Orleans and Goucher College. She is certified by USA Weightlifting, USA Triathlon, USA Cycling and the National Strength and Conditioning Association (CSCS).

Learn more about Krista.
Certifications:

About:
We provide these complimentary webinars to educate the triathlon community and as a service to the sport. Please be sure to check out enduranceworks.net as we offer triathlon & run training plans, consulting plus a ton of online tools like swim drill videos, warm-up & cool-down tips and more.
Partners:
Have questions about Webinar: The 7 Daily Nutrition Habits for a Better, Healthier Body?
Contact ENDURANCEWORKS
Organizer
ENDURANCEWORKS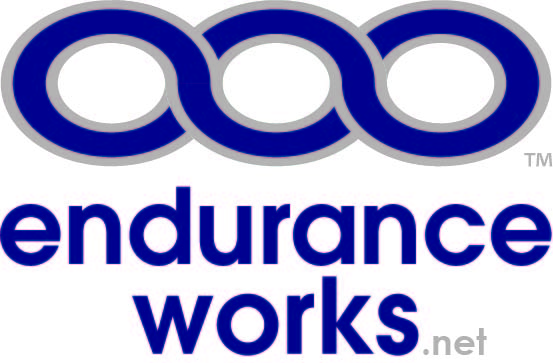 ENDURANCEWORKS provides you the expertise and resources you need to achieve your excellence - beyond what you knew you could do - in triathlon and other endurance sports.
Find us on the web at: enduranceworks.net
Webinar: The 7 Daily Nutrition Habits for a Better, Healthier Body