WEBINAR: Social Media Marketing w/ Wisdom Moon

Thursday, June 16, 2011 from 8:30 PM to 10:00 PM (CDT)
Event Details
This 1 1/2 hour webinar will be presented via video Skype.
This webinar will focus on Social Media Marketing (SMM) and how you can utilize social media to network, promote, and expand your reach.
Whether you are an organization, church, ministry, artist, or a business, this webinar is for you. We will discuss how to best utilize tools like Facebook and Twitter. We'll share some tips, tools, and secrets that we use at Factor7 Agency when we work with our clients. We will also open it up for any questions you may have.
This unique webinar is limited to the first 9 people that register.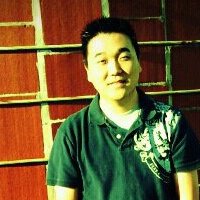 This webinar will be presented by Wisdom Moon, founder of Factor7 Agency, All About Worship, The Songwriter's Cafe, and Sounds of Redemption. Wisdom has many years of experience with social media, networking, and podcasting. His past/present clients include: Darrell Evans, Rita Springer, Dave Fitzgerald, OWNit365.com, and WorshipPlanning.com.
PLEASE NOTE: In order to be a part of this webinar you must have the latest version of Skype on your computer. We are not able to provide support for technical issues with your computer or software. We highly recommend that you test Skype before the webinar.
Organizer
Helping churches, ministries, and artists expand their reach through social media and technology.
Find out more about Factor7 Agency by visiting http://Factor7Agency.com