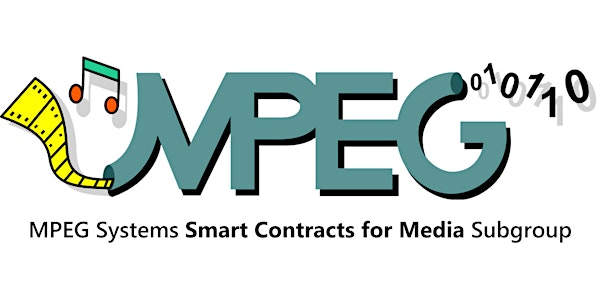 Webinar series on a Decentralised Media Rights Ecosystem / Part 2
2nd webinar: Self-sovereign identity (Daniël Du Seuil & José M Panizo, eSSIF) and Decentralised identifiers (Markus Sabadello, Danube Tech)
About this event
Copyright legislation has continuously evolved so that fair, timely and transparent revenues are returned to artists and rights holders, e.g., US Music Modernization Act and EU Directive on Copyright in the Digital Single Market. Effective IP rights management in the digital environment is key to support the competitiveness of creative industries. Creative companies and SMEs need to be empowered to make better decisions and deploy more advanced solutions based on insights gleaned from data. ISO/IEC 21000-23 Smart Contracts for Media supported by rich semantic copyright models can be handy when data-based decisions need to be derived by evidence and logic, leading to new business models that can be efficiently deployed on decentralised digital media platforms.
Furthermore, a follow up standard is currently planned on a Decentralised Media Rights Ecosystem. This standard will provide the means (e.g., technologies and application programming interfaces) for a decentralised media rights ecosystem based on MPEG technologies (e.g., audio-visual codecs, file formats, streaming protocols, and smart contracts) and non-MPEG technologies (e.g., DLTs, content and creator IDs).
The webinar series covers examples of such non-MPEG technologies. It will be introduced and facilitated by Panos Kudumakis, Chair of the MPEG Systems Smart Contracts for Media Subgroup.
1st webinar - Wednesday 28 September 2022
13:00 UTC Open rights data exchange - Philippe Rixhon - Digiciti
13:45 UTC Rights management platform - Bruno Guez - Revelator
2nd webinar - Wednesday 12 October 2022
16:00 UTC Self-sovereign identity - Daniël Du Seuil and José Manuel Panizo - eSSIF
16:45 UTC Decentralised identifiers - Markus Sabadello - Danube Tech
3rd webinar - Wednesday 19 October 2022
13:00 UTC Creator identification - Carlotta De Ninni - Creative Passport
13:45 UTC Metadata and metadata exchange - Niels Rump - DDEX
The Zoom links will be provided to the registrants two days before the webinars.