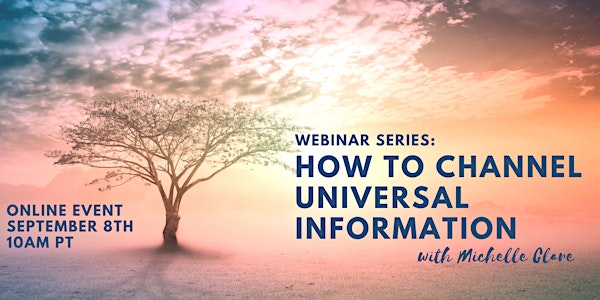 Webinar Series: How to Channel Universal Information
Learn how to direct your questions for yourself and others
About this event
Join Michelle for her online monthly series! On September 8th at 1`0am PT/ 1pm ET, she will cover How to Channel Universal Information.
During this one-hour session, you'll:
- learn how to direct your questions for yourself and others
- learn how to connect The Universal information field
- learn how to move through perceived blocks from information
Michelle will open with an intuitive meditation and at the end, she will open it to attendees for questions and provide a few readings.
Note - No refunds.