Webinar - Security Reference Architecture Framework: An Approach for the Energy Sector

Thursday, September 29, 2011 from 10:00 AM to 11:00 AM (PDT)
Event Details
The webinar details will be sent with the
meeting password after registering for this event
Presented by:
The National Electric Sector Cybersecurity Organization and Fred Cohen & Associates
Speakers:  
Dr. Fred Cohen, Fred Cohen & Associates – Senior Member IEEE, ISC2 Fellow, and CEO
David Bailey, Fred Coehn & Associates – Vice President of Marketing Development
In this webinar Dr. Cohen will:
Describe the concept of a Security Reference Architecture Framework.
Address the potential value to the typical EnergySec utility asset owner in developing their next generation of security.
Discuss better security decision-making and how the reference architecture framework supports it.
Reference architectures have become increasingly dominant in enterprise information protection programs over the last decade. Results have started to filter into common practice and improved decision-making in enterprises of all sizes and across all industries. But most reference architectures today are designed for general purpose computing environments and are largely inadequate to the needs of automated control systems.
This webinar will focus on:
The concept of a Reference Architecture Framework
Templates, Sound practices, and how reference architectures are formed

The structure of decision making in a reference architecture frameworks

How reference architecture is being developed for energy sector ICS security

The basic ICS reference architecture framework components and why they are needed

Making sound business decisions as the starting point for protection decisions

The structure of protection in the context of a business

Oversight, Governance, and Risk management

Executive control and the protection control system

Control Architecture – why we do what we do how we do it

Technical Security Architecture – where the control mechanisms are invoked
What you will learn:
How a reference architecture framework can help to:
Provide a practical, unbiased, decision-making tool

Offer a holistic view of ICS security architecture

Deliver actionable plans by providing decisive architecture recommendations

Guide the decision-making process to help formulate strategic direction

Make smarter planning decisions that streamline solutions
Who Should Attend?
Anyone responsible for control systems as they go digital

Information security specialists starting to deal with ICS environments

ICS specialists dealing with enterprise information security integration issues

EnergySec member asset owners

Chief Information Security Officers

Compliance and audit teams

Government (i.e. DHS, NRC, Dept. of Energy,) security professionals
Speaker Biographies

Dr. Fred Cohen
Dr. Cohen has more than 30 years of experience in information protection. Since the late 1970's Dr. Cohen has led and worked on and led consulting and research teams for the Federal government, commercial enterprises, and critical infrastructure providers of all sizes and types. His early work on computer viruses, critical infrastructure protection, information assurance, risk aggregation, deception for protection, and digital forensics exemplifies his leadership in the field. As a principal member of technical staff at Sandia National Laboratories in the late 1990's, he led a team of 35 researchers and developers on advanced security technologies, performed National Technical Baseline Studies, and worked for Federal and critical infrastructure providers as well as large enterprises. He joined Burton Group (now Gartner) in the early 2000s as principal analyst and led the development of their reference architecture and security and risk management strategies practice. He continued to perform consulting for Burton Group and independent clients throughout the 2000s, as he does today, and has designed, implemented, and operated Internet servers, control systems, and infrastructure elements since the mid-1970s. Fred is an (ISC)2 Fellow, a senior member of the IEEE, and a Certified Digital Forensics Practitioner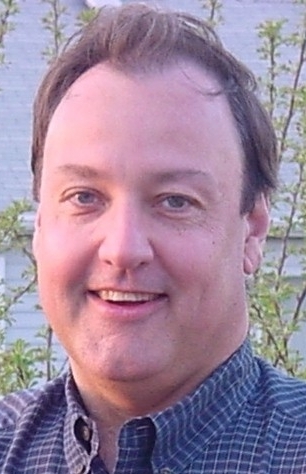 David Bailey
David is a highly seasoned business development professional with an extensive track record in information technology and security professional and research services. He has worked in business development for more than 25 years, including helping to build highly successful market development programs at companies like Gartner, Burton Group, Fujitsu, UNISYS and Wang Laboratories. Since 2006 he  managed the Federal Government Sector team for Burton Group which included significant security work with the US Department of Energy, NASA, the US Treasury and the World Bank. He recently assisted in the 2010 Gartner acquisition and integration of Burton Group's IT1 services portfolio. He also has an extensive background in systems analysis, databases, and management information systems, and holds an MBA from DePaul University.
Organizer
National Electric Sector Cybersecurity Organization
The National Electric Sector Cybersecurity Organization (NESCO) brings together domestic and international security professionals for the purpose of fostering innovative security technology, architectures and applications to improve the security posture of the power grid.  NESCO is an organization designed to foster the sharing of ideas and build relationships amongst electric sector suppliers, service providers, asset owners and operators. This collaboration combines the industry's collective knowledge, capabilities, and experience to help protect the electric grid and enhance integration of smart grid technologies with the goal of adequately protecting against cyber attacks. 
The National Electric Sector Cybersecurity Organization (NESCO) is operated by EnergySec with funding assistance from the U.S. Department of Energy.