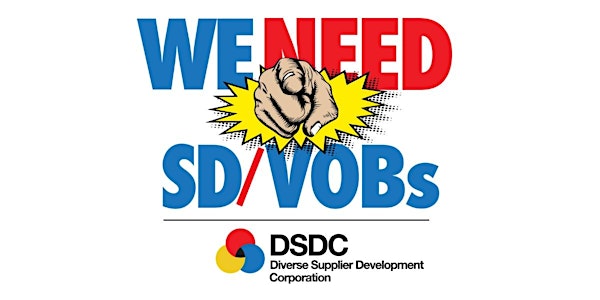 Webinar: SD/VOB opportunities with Vestas American Wind Technologies
Description
About this Free Webinar
Diverse Supplier Development Corporation (DSDC) is conducting a national outreach for service disabled and veteran owned businesses (SD/VOBs) in 27 states within your specific NAICS code(s) on behalf of Vestas American Wind Technology, Inc.

About Vestas American Wind Technology

Based in Madison, NY -- Vestas is a $600 million dollar a year company, the parent company of which is Vestas Wind Systems A/S an $11 billion a year global leader in wind power technology. Here in the US, Vestas American Wind Technology is actively seeking SD/VOBs for 16 categories of product/service categories in 27 states for their projects over the next year.

What you'll learn in this free, 1-hour, no-obligation informational webinar

Hosted by DSDC consultant, Paul Mara, this webinar will:

Fill you in on the Vestas opportunity for SD/VOBs companies in 27 states in your NAICS category(ies)

Fill you in on an additional SD/VOB opportunity in Colorado, Maryland, Michigan, Minnesota, Missouri, and Wisconsin with Primoris (a $300 million a year prime contractor to the utlity industry) in your NAICS category(ies);

Provide additional context about the advantages and, frankly, impressive opportunities available to certified SD/VOBs like you;


Provide an overview of what it takes to become certified, if you do not already have that credential
More about your host, Paul Mara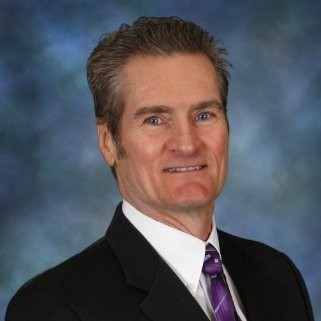 Paul Mara is a seasoned professional with a proven track record of success at all key levels of the Diverse Suppliers marketplace. In addition to being the lead consultant at DSDC, his roles and credentials in this opportunity-rich and fast-growing arena include:
SD/VOB Outreach Consultant for the National Veteran Business Development Council (NVBDC) – a non-profit, recognized leader in certifying SD/VOBs for participation in private sector Diverse Supplier Programs. In this role, Paul helps educate the nation's SD/VOBs on opportunities awaiting them in the Diverse Supplier market; he also acts as an official liaison between the NVBDC and Fortune 1000 companies looking to award approximately $80 billion annually to certified SD/VOBs.

Diverse Business Resource Advisor for Advicoach of Minnesota – a leading network of business coaches and consultant, where his primary focus includes preparing SD/VOBs for entering and succeeding in the brave new world of private sector supplier diversity.
Want to contact Paul directly? Check out his LinkedIn page or email his outreach associate, Mark Hollingshead, to schedule an appointment.