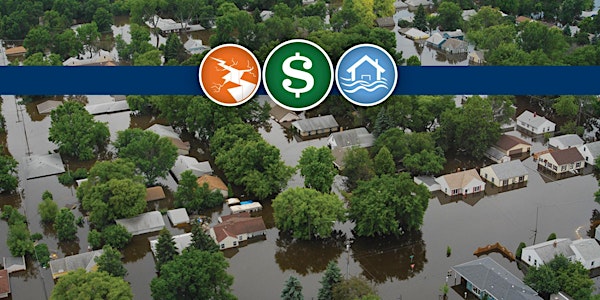 Webinar: Resilience Mitigation Financing for Water and Wastewater Utilities
Description
Join us to learn tools and financing resources to conduct resilience planning and to mitigate impacts before a disaster strikes. Utilities will share stories about investing in resilient infrastructure.
On the day of the live event, please join us here:
http://epawebconferencing.acms.com/resiliencyfinancing/
Speakers:
David Goldbloom-Helzner, EPA Water Security Division

Brad Bartholomew, Utah State Hazard Mitigation Officer

John Masek, VIE Consultants

Don Palmer, Emerald Coast Utilities Authority

David Carr, Baskerville Donovan Inc.
Contact Kristyn Abhold at abhold.kristyn@epa.gov if you have any questions.
EPA will use your information solely for this event. We will not share your information with any third party. If you require special accommodations, please contact Kristyn Abhold at abhold.kristyn@epa.gov by December 1st to make arrangements.