Webinar: Realizing Sustainable Campuses, Resilient Communities and Meaningf...
Description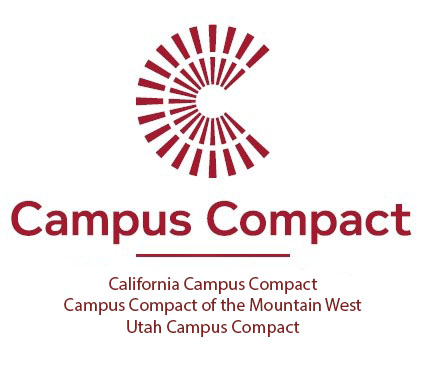 Time: This one hour and 15 minute webinar will be held at 12 pm Pacific, 1 pm Mountain, 2 pm Central and 3 pm Eastern time.
Description: Strategic Energy Innovations (SEI) currently works with more than two dozen campuses throughout California to provide services to higher education institutions ranging from community colleges to CSUs to UC campuses. We support sustainability and climate change initiatives with best practices and resources in three key areas: leveraging the campus as a living laboratory; providing community-based experiential learning opportunities for students to explore emerging careers; and assisting in the development of educational models and support to faculty who are working on relevant and timely research and programs in sustainability and climate change. This webinar will review two of SEI's programs that are rapidly growing and supporting state- and nation-wide goals of developing the future clean energy workforce.
Our innovative higher ed program, Energize Colleges is a California ratepayer-funded program designed to inspire, train, and empower our state's future energy workforce through experiential learning. Since 2016, SEI has supported a network of twelve higher-education institutions in California to advance social mobility and access to the field of environmental sustainability through paid student internships. Campuses also have an opportunity through this program to build mutually beneficial relationships with community partners who may be potential employers of current students as well as graduates. Further, high school outreach is woven into the program design to allow for maximum reach and impact to increase enrollment at campuses in energy-focused careers. These combined efforts contribute to a vision for a clearly-defined, sustainable, pathway from high-school to the energy professional field and a skilled workforce that brings both experience and underlying core knowledge into their workplace.
SEI's turnkey solution for developing staff capacity in the sustainability and climate change field, Climate Corps picks up where Energize Colleges leaves off, and offers early career professionals an opportunity to complete a 10-month Fellowship in public and private agencies. These Fellows take on significant projects and complete a Climate Protection Professional certificate over the course of their Fellowship through Skyline college, building the technical and scientific foundation for the field as well as leadership skills and project management capacity to take the next step in their career. Climate Corps Fellows also serve as the primary project manager in the Energize Colleges program at each campus, and a number of these Fellows have either continued on as a Senior Fellow at their campus or even been hired directly on campus in sustainability coordinator roles.
Join us for a discussion with campus stakeholders and SEI staff to review program frameworks and best practices. We look forward to an interactive and productive conversation about ways to further build and develop climate change and sustainability programs in higher education.
Facilitators:
Stephen Miller, Deputy Director - At SEI, Stephen's primary focus is on workforce development and higher education sustainability initiatives, including serving as the Director of SEI's statewide Energize Colleges and Climate Corps Programs.
Before SEI, Stephen worked to implement US Department of Energy programs out of the Mid-Atlantic Regional Office, in support of energy-sustainable communities and the market adoption of solar energy across a seven-state region. Before this role, Stephen directed market research for a new ventures division of Exelon (PECO Energy), after conducting similar work for a quantitative market research supplier that included public opinion polling for ABC News and The Washington Post. In 2004, Stephen was one of 30 Philadelphia-area associates selected to complete the Environmental Leadership Program's pilot regional training series for emerging environmental leaders. Stephen Miller holds a master's degree in business administration from St. Joseph's University in Philadelphia, and an undergraduate degree in business from The Pennsylvania State University. Stephen also has studied in Salamanca, Spain, in addition to a number of South American cities as a result of his interest in Spanish language and culture.
Jake Pollack, Associate Program Manager at SEI - Jake's primary focus at SEI is on higher education and post-graduate workforce development. He manages programs that train students and professionals in the fields of climate resilience, campus sustainability, and community-based applied learning programs.
Before joining SEI, Jake worked at the University of Oregon running a professional certificate in Sustainability Leadership. He also served as adjunct faculty in the Public Policy, Planning and Management department and guided graduate students through an interdisciplinary program covering climate resilience and environmental justice. Previously, Jake has worked in international settings in higher education, mentoring and training students in aspects of sustainability ranging from cross-cultural communication to organizational transformation. His Ph.D. research examined interdisciplinary and collaborative models of sustainability and a new triple bottom line of resilience, integrity, and commitment. Though his work in the field began in ecovillages and grassroots centers of innovation, he is now interested in the scale of cities and cultivating a cross-sector platform for professionals who wish to accelerate and incubate projects that address our most significant sustainability challenges.
Rachel Pennington, Energize Colleges Program Coordinator: Rachel's office is in University of California Irvine's Global Sustainability Resource Center (GSRC), the student-oriented hub for sustainability on campus. From there she coordinates student interns in green careers as well as develops academic projects with faculty on courses such as Bending the Curve: Climate Solutions.
Jillian Buckholz, Director of Sustainability: Jillian is the first Director of Sustainability on the California State University, East Bay campus and supervised a Climate Corps Fellow to complete the Climate Action Plan at CSU East Bay.
Joe Fullerton, Energy and Sustainability Manager: Joe works at San Mateo County Community College District and has helped build and develop the Climate Corps - facilities-based Fellowship program over the years. He and his team have also worked with Energize Colleges interns in facilities and energy-savings projects across their district.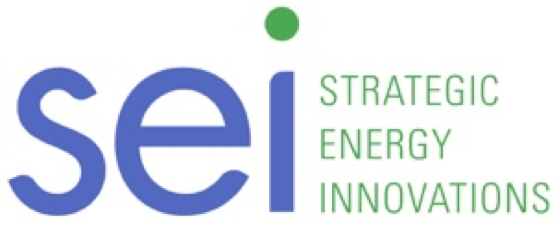 Date and Time
Location
Refund Policy