Event Information
Location
GoToWebinar (we'll email login details)
Description
Tickets
This event is for PSSIGCHI members only. To register, use the promo code sent to you via email. The webinar information will be sent via email the week of the event.
About the Webinar
What is Figma? Figma is a cloud-based design tool that allows you to collaborate with your co-workers simultaneously. Think Google Docs, but for design!
Join the webinar to learn some tips, tricks, and best practices in Figma, along with what it takes to make the switch. This will be a live demo — you will walk away feeling confident to start your first project in Figma.
Speaker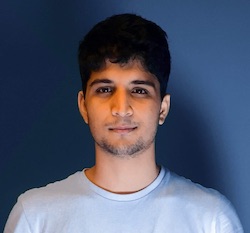 Zoshua Colah is a student in the Informatics program at the University of Washington. He specializes in UX Design and Data Analytics and has taught 30+ workshops and 1000+ students as a lecturer at the Indian School of Design and Innovation and head teaching assistant at the University of Washington's iSchool.
Schedule
12:00–1:00pm: Presentation and Q&A
Follow us on Facebook and on Instagram @pssigchi to stay up to date on upcoming events.
Date and Time
Location
GoToWebinar (we'll email login details)