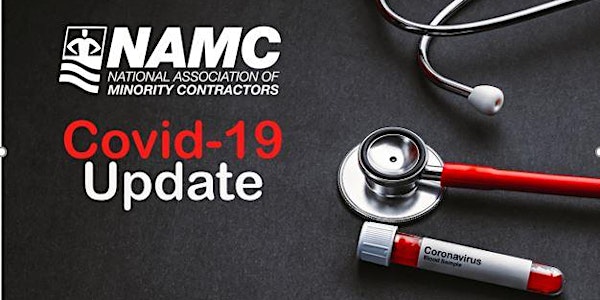 Webinar: Protect Your Construction Business During the COVID-19 Pandemic
Join Y. Lisa Colon, Esq. of Smith, Currie & Hancock in this interactive. 90-minute webinar for NAMC members
About this event
COVID-19 is causing impacts and disruption in travel, supply chains, and labor availability.
This webinar will address ways in which the construction industry is uniquely affected by the COVID-19 pandemic. We will discuss preserving rights with respect to force majeure delays and costs, equitable adjustments for material and labor escalations, complying with health and safety obligations, and employment challenges.
NAMC members should come prepared with questions for the Q&A session.
------------------------
Y. Lisa Colon is a partner in the Fort Lauderdale office of Smith Currie & Hancock LLP. Lisa is Board Certified in Construction law by the Florida Bar. She is also a Ceritifed Mediator and Arbitration Lisa represents, owners, contractors, subcontractors, design professionals in all matters of public and private construction, real estate development and local government contracting issues. Lisa is deeply immerse in matters relating to socio-economic programs such as small and disadvantaged business programs.
Lisa lectures on a variety of construction, government contracting and real estate industry topics. She serves as General Counsel for the National Association of Minority Contractors and the Regional Director of Women in Construction Owners and Executives. She advocates for diversity in the construction industry.
Lisa is a former fellow of the American Bar Association, Forum on Construction Law. She was recognized as a Super Lawyer Rising Star in 2012. Lisa received her B.A. from the University of Miami and her J.D., cum laude from the University of Miami School of Law.