Webinar: Planning Your Next Triathlon Season for More Success

Tuesday, December 3, 2013 from 6:00 PM to 7:00 PM (MST)
Event Details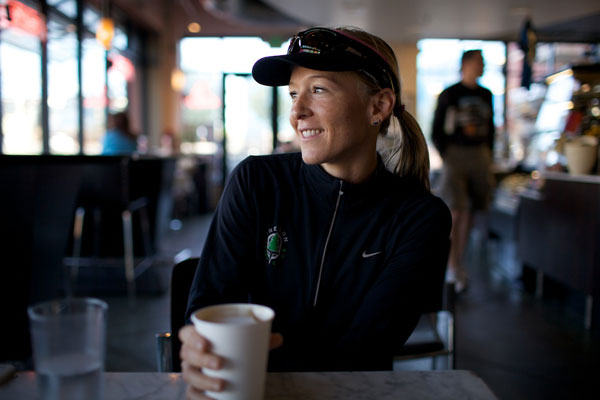 Presented by: David Glover, MS, CSCS and Krista Schultz, MEd, CSCS 
When: December 3 at 5 PM PT / 6 PM MT / 7 PM CT / 8 PM ET
Cost: Free (Optional contribution). Limited to 100 150 partcipants to please sign up now to reserve your spot!
---
About this Webinar
With the new year just around the corner, it's time to start thinking about your racing year.
This online webinar will guide you through strategically choosing races, building on last year's successes and creating an annual "Big Picture" training plan designed to help you excel this season.
Follow along with David and Krista on your computer as they take you through development of a sample annual training plan. There will be time for Q&A at the end.
--- 
Joining the Webinar
Please register to attend the event.  On morning of the event, all registered attendees will receive an email with information on how to join the webinar.
If you can't attend in person, please be sure to still sign up so that we send you a link to the archived recording as soon as it's available.
---
About the Presenters

David B. Glover, MSE, MS, CSCS

 

Krista A. Schultz, MEd, CSCS

Author of Full Time & Sub-Nine: Fitting Iron Distance Training into Everyday Life, David Glover competed in his first triathlon in 1995 to prove that although he had cancer, cancer did not have him.

Now, as an endurance sports coach and author, David's passion is helping others achieve their dreams in triathlon and other endurance sports.

As an athlete David has completed more than 100 triathlons including 28 Ironman distance triathlons plus events like the Ultra-Beast Spartan Race and the weeklong Special Operation Force Academy.

David graduated with distinction from the US Naval Academy and has a Masters of Science (MS) in Exercise Physiology from Eastern Michigan University and MS in Engineering Management from Catholic Univeristy. He is certified by USA Triathlon, USA Cycling and the National Strength and Conditioning Association (CSCS).

Learn more about David.

 

 

As a coach, private trainer and exercise physiologist specializing in endurance sports testing (including blood lactate, VO2 max and resting metabolic rate testing), Krista Schultz helps hundreds of athletes and non-athletes achieve their fitness goals each year.

Krista regularly speaks at camps and seminars and is a co-founder of the She Does Tri Camps and Clinics for Women.

Krista Schultz has her BS and MEd in Exercise Physiology from University of New Orleans and Goucher College. She is certified by USA Weightlifting, USA Triathlon, USA Cycling and the National Strength and Conditioning Association (CSCS).

Learn more about Krista.
Certifications 

About 
We provide these complimentary webinars to educate the triathlon community and as a service to the sport. If you have ideas for other topics you would like to see us cover, please contact us.
Please be sure to sign up for our e-newsletter at schooloftri.com to be notified of other upcoming events. We also offer clinics, training plans, one-on-one consulting plus a ton of free resources like swim drill videos and articles.
Partners
Have questions about Webinar: Planning Your Next Triathlon Season for More Success?
Contact School of Tri
Organizer
School of Tri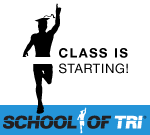 Launched in 2013 by David Glover & Krista Schultz, the School of Tri and Endurance Sports, located in the triathlon mecca of Boulder, Colorado, was founded with the mission to make world-class triathlon training resources available and affordable to all aspring triathletes.
School of Tri clinics and webinars are taught by certified subject matter experts who actively coach athletes and teach other coaches.  
Get some serious, practical training. Be successful.
Visit us at: www.schooloftri.com.