Event Information
Location
ONLINE / REMOTE
Miami, FL 33136
Description
WEBINAR - Pathways Learning Experience

This webinar is great for all Toastmasters as you venture into the Pathways Program. Learn how to access Pathways and work through your projects. Learn how to submit for approval when you complete Levels. Are you ready to learn? Are you ready to have fun?

Presenter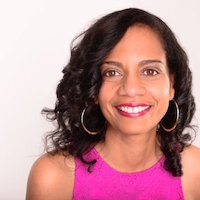 Cindy Montgenie, Toastmasters pathways ambassador , is a high-performance strategist, international keynote speaker, and certified executive coach whose subject matter expertise includes the future of work, change leadership, and influence.

Cindy is the CEO of New Skies Nation, a boutique advisory firm where leaders strengthen their leadership competencies to build unstoppable organizations.

This Virtual meeting will take place via zoom , webinar info will be emailed a few hours prior to the webinar.
Space Limited So Register ASAP!
Location: ONLINE

Who should attend this Webinar:
• Current or Future Toastmasters

• Anyone needing to learn Pathways

• You
Welcome to Pathways --> https://www.youtube.com/watch?time_continue=29&v=b-bNl5z-wY4
Date and Time
Location
ONLINE / REMOTE
Miami, FL 33136