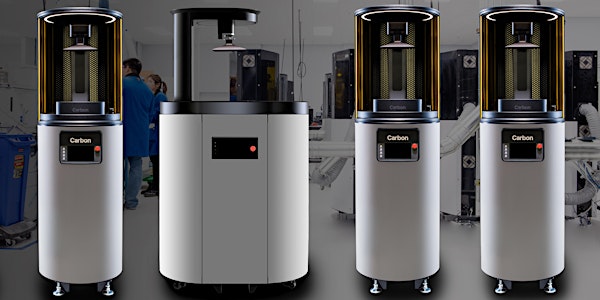 Webinar: Overview of Carbon Digital Light Synthesis Technology
Overview of Carbon Technology and Family of Materials to Inspire and Accelerate Additive Manufacturing, presented by Jason Lopes
About this event
Join ProtoCAM on Thursday, February 25th, 2021 at 1 p.m. for a virtual introduction to the Carbon® Digital Light Synthesis™ technology and process, available now at ProtoCAM. Learn how this technology can be used to bring your unique 3D additive manufacturing project to life.
The webinar will feature a presentation by AMUG DINO award winner and systems expert Jason Lopes. Jason will give an overview of Carbon technology and its family of materials to inspire and accelerate the additive manufacturing field.
This session will include an introduction from Ed Graham, ProtoCAM's Vice President of Additive Manufacturing and fellow DINO award winner; Ron Belknap, President and CEO of ProtoCAM (and also a DINO award winner!) will also be available for Q&A at the end of the session.
Stay tuned through the entire webinar for a trivia question and the chance to win a unique, Carbon technology-created product. The prize will feature a collaboration with a longtime customer of ProtoCAM's and will showcase the multitude of uses for this unique technology.
All interested professionals are welcome at this webinar. Please register in advance for this free event.
Join the session via the following link: https://carbon3d.zoom.us/j/91020594451
Learn more on our website: http://bit.ly/3opPK3t