Description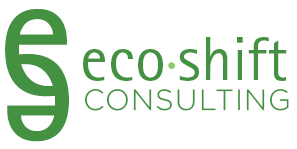 Improving Energy, Carbon, and Sustainability Performance
at Banks & Credit Unions
An EcoShift Sustainability Webinar
2/3/12 – 11 am - 12 pm PST
Cost: $40
What should you do to improve energy, carbon, or sustainability performance at a bank or credit union? Some actions will save you money, some will improve your reputation as a responsible and forward thinking institution – and the best ones do both while measurably reducing your footprint.
In this webinar, Dr. James Barsimantov and Dr. Alexander Gershenson of EcoShift and Sara Olsen of SVT Group discuss creating and implementing cost-effective strategies for improving sustainability at banks and credit unions. They will address the step-by-step approach to sustainability that they have used with other West Coast banks and credit unions. Topics covered include:
Extracting real savings from energy efficiency improvements

Creating a Sustainability, Climate, or Energy Strategy

Case studies of West Coast Banks

The basics of green lending

Getting employees involved

Measuring your impact to enable smart initiatives

Adding value to your strategy by offering sustainability services to borrowers

Engaging stakeholders
Organizer of Webinar on Sustainability for Banks & Credit Unions
EcoShift helps business improve sustainability performance, increase cost-effectiveness, enhance brand, and reduce regulatory risk. We are a team of climate change, energy, and sustainability experts who work with leading organizations to develop and implement value-creating strategies. Using the lenses of sustainability metrics and business strategy, we identify the challenges – and innovations – that will help our clients become industry leaders and create profitable, sustainable advantage.