Webinar: No More Free Estimates! How to Get Paid for What You Give Away

Thursday, August 22, 2013 from 5:00 PM to 6:00 PM (EDT)
Event Details
Are you tired of giving free estimates only to find out that you lost the project? Are you frustrated with the amount of "fly-by-night" contractors you are bidding against?
I learned the hard way.
My name is John Stahl, I began contracting in New York City at the ripe age of 23. For over 10 years I gave 100's of free estimates and got nothing in return. Nothing. By trial and error over time, I developed a way to get paid to estimate most of the projects I came across. 
There is a better way and this webinar will show you how.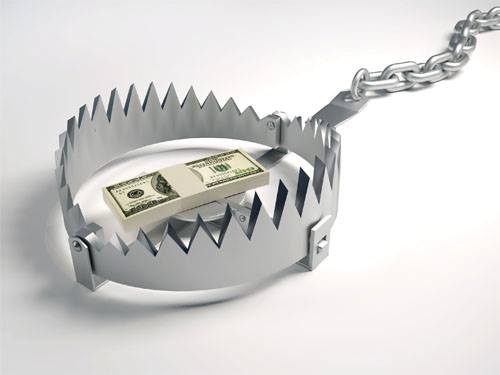 How would it feel to get paid for your estimates ( even if you didn't get the job )?
How much more money could you put in your pocket per year doing what you already do? $1000, $5000, $10,000?
In this 50 minute webinar I will show you exactly what you'll need to do to begin getting compensated for your time, experience, and knowledge. I will save some time at the end for any questions you might have.
I have taught this program to several of my contractor clients and within 5 days they were getting paid to give estimates. 
Why not give it a try? Take back this portion of your business and add to your bottom line for something you already do. This could be the best $55 bucks you ever spent.
This webinar is limited to the first 25 contractors that sign up. I expect it to fill up quickly. After you register, you will be emailed a link with the details of how to join the webinar.
*My 100% Guarantee: If you are not completely satisfied with this webinar I will refund your money 100%.
About John Stahl:
John began his career as a painting and restoration contractor in New York City in 1983. Beginning in 1995 John began a long association with This Old House Television Show appearing on several episodes demonstrating wood repair, restoration and paint preparation techniques. John has invented several products and holds a US Patent for one of his unique products.
Recently, John has presented on business topics for painting contractors at the National PDCA convention and has published articles in This Old House, Deco and APC Magazines. John resides in Albany, New York and travels throughout the Northeast working with various business owners and sales professionals.
Have questions about Webinar: No More Free Estimates! How to Get Paid for What You Give Away?
Contact John Stahl
Organizer
John Stahl
Do you ask: "We are already inandated with information, why aren't things changing in my organization?" Behaviors and belief systems effect change. Change your behaviors and beliefs, substantial growth will follow.
John Stahl specializes in change, helping organizations and individuals in them to achieve & sustain substantial growth.