Description
Start the new year off by re-committing to your own well-being. Nourish your mind, body, and soul by exploring how our identities as women of color affect our outlook on self-care. Join us for a webinar on radical healing where you'll understand how stress shows up in your body and identify what's holding you back from moving forward in a holistic and healthy way. You'll develop specific strategies to sustain your new lifestyle throughout the year. You'll also walk away with a self-care plan that's tailored to you.
Webinar participants will receive access to the materials and recording afterwards.
Presenters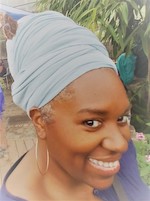 Fiona Oliphant's personal mission is to create a world which centers those living in the margins of our society by valuing their lived experiences, amplifying their voices and realigning current systems of power. She's
worked in the gender-based violence sector for almost two decades. Fiona served as the Director of Strategic Partnerships and Community Engagement for the DC Coalition to End Sexual Violence. She was also the Director for the Asian/Pacific Islander Domestic Violence Resource Project as well as Director of CONNECT's Legal Advocacy Program. Fiona firmly believes that our identities, ALL of our identities, are sources of strength, ingenuity and connection. Some of her most valued identities are: mother; spouse; first-generation Jamaican- American; avid reader and perpetual globe trotter. Fiona is also an unwavering optimist who believes that collectively we can end violence and oppression.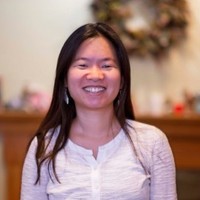 Jessica Ayden Li is a coach, consultant, trainer, mentor, and advocate. She is passionate about ending gender based violence, creating long-lasting social impact, and promoting immigrant rights. She has served as the Executive Director of two non-profit organizations: San Francisco SafeHouse and the Asian/Pacific Islander Domestic Violence Resource Project. Jessica has also worked at the LeaderSpring Center in Oakland, the United Nations Mission in Sudan, and at the International Rescue Committee. She is a proud, native New Yorker and spends her free time traveling around the world and hanging out with her rescue dog, Hansyn.
Date and Time
Refund Policy