WEBINAR: Myths of Asian Leadership

Thursday, October 29, 2015 from 5:00 PM to 7:30 PM (PDT)
Event Details
Instructions to WEBINAR:
Step 1: click on the link below
https://cisco.webex.com/cisco/onstage/g.php?MTID=e4bf3681627e24baa3a791066455f5b33

Step 2: Enter event password (if not prepopulated already): BerE34xP
Step 3: Click join now
Step 4: To receive a call back on your phone, provide your phone number when you join the event, or call the number below and enter the access code.
Call-in toll-free number (US/Canada): +1-866-432-9903
Call-in toll number (US/Canada): +1-408-525-6800
Access code: 200 600 420
Numeric event password: 18748019
Ascend, the largest, non-profit Pan-Asian organization for business professionals in North America, conducted extensive research into the realities of the model minority and found that despite their strong work ethic, academic achievement, and extensive contributions to business, few Pan-Asians have obtained  senior leadership positions in global corporations. In fact, we call this "the curse of the model minority." Ascend has collected statistics and interviewed numerous Pan-Asian executives on why this phenomenon exists.  
The Cisco Filipino Professional Network, Ascend, and The Global Filipino Network invite you to attend this free interactive webinar as we discuss the Top Myths of Asian Leadership, understand if they are real or not, and learn what Pan-Asians can do to overcome these myths.
AGENDA*
5 to 5:15pm     :  Welcome and Introductions by Cisco Filipino Professional Network
5:15 to 6:30pm:  The Myth of Asian Leadership – presented by Ascend
6:30 to 7:15pm:  "High Potential" Q&A – moderated by Ascend
7:15 to 7:30pm:  Closing Remarks – Cisco Filipino Professional Network
 *Link to the Webex Conference for online participants will be available prior to the event.
---
SPEAKERS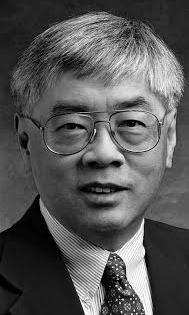 Buck Gee
Mr. Gee is a co-founding board member of the Chinese American Community Foundation.   In 2010, he co-founded the Advanced Leadership Program for Asian American Executives, an executive education program at the Stanford Graduate School of Business.
He is board president of the Angel Island Immigration Station Foundation and co-chair of the Donor Advisory Board of Silicon Valley Community Foundation.  He also serves on the board of Ascend/Northern California, the advisory board of the Asia Society/Northern California, and the advisory board of APALI.  He is a member of the Committe-of-100.
 Mr. Gee retired in 2008 from Cisco Systems, where he was Vice President and General Manager of the Data Center Business Unit.  He joined Cisco with its 2004 acquisition of Andiamo Systems where Mr. Gee was President and CEO.
Previously, he held management positions in engineering, marketing, and business development at Hewlett Packard, National Semiconductor, 3Com, Crescendo Communications, Com21, and Iospan Wireless.  He has also taught computer and electrical engineering courses at Stanford University and Howard University. 
 He holds BSEE and MSEE degrees from Stanford University and an MBA from the Harvard Business School.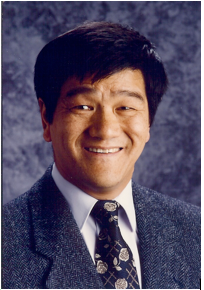 Larry Chang
Larry is an executive advisor for Ascend.  He joined the Ascend Board in 2008, and held the co-President role of the Northern California Chapter from 2009 to 2012. 
From 2007 to 2009 Larry advised the CFO and COO of Haier as an independent consultant.
After 32 years of service to HP, Larry took early retirement in June of 2007.  Since joining HP in 1975, Larry has held a variety of assignments including:  IT Manager at Agilent, Field F&A Controller for Asia Pacific and Latin America, VP of Supply Chain and Distribution for the Personal Systems Group, and VP & CFO for the Personal Computer Organization.  Prior to the Compaq acquisition, Larry was VP & CFO for the Enterprise Systems Group.  Larry led business process reengineering and information technology integration for supply chain and sales operations when HP acquired Compaq, and merged into a single company.
 Larry received his bachelor's degree in engineering from the University of Michigan and his masters of business administration from the University of California Berkeley.
Organized by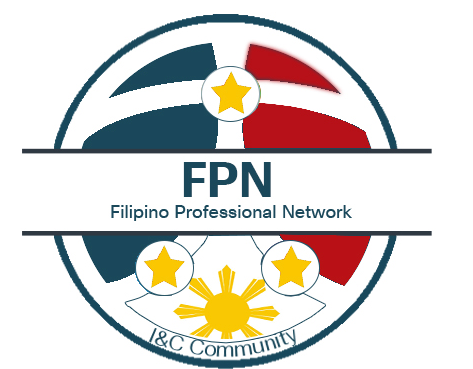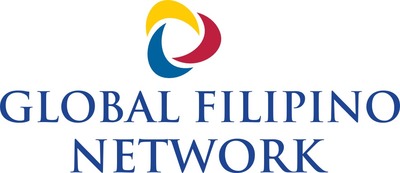 Organizer
Filipino Professionals Network at Cisco / Ascend / Global Filipino Network