Description
Come and learn better business practices to seamlessly handle the holiday season.
Christmas is in August Y'all! Now is the time to get crack'n. Not November (eek). Do not let the holidays catch you off guard.
Join the Just BE founders for our monthly workshop session in which we share each others' business solutions together. In this session, Black Women Entrepreneurs will share concrete resources and tools tailored to tackle that busy time of the year.
YOU WILL LEARN...
How to make more money

How to prepare your website

How to design & launch a new product line or service

The number one mistake entrepreneurs make

What is considered gold during this time of year

And so much more!
THIS WEBINAR IS BEST FOR BLACK WOMEN ENTREPRENEURS WHO
Our Product & Service based business owners

Are Aspiring & Growing entrepreneurs

Who dread the holidays because they feel like they never do well (wink wink)

Are ready to make this Holiday Season their best final quarter of the year ever!
GUEST SPEAKER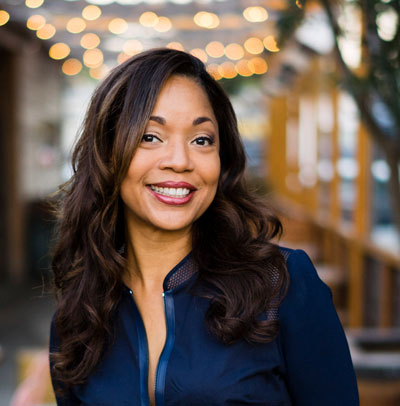 Dilia Wood is an entrepreneur, author, and speaker. In 2006, she became the proud recipient of one of the largest SBA 504 Loans awarded for a minority/woman-owned start-up business in the country, at $2.2 million dollars. As a commercial real estate developer she transformed a 12,000 square foot historic property into an urban-chic wedding and event venue. She was additionally awarded a $350,000 grant for her preservation of a landmark property in a downtown district undergoing a revitalization. Her entrepreneurial experience was a dream come true with a cautionary tale for women in business that she shares in her upcoming memoir, She Builds—Life Of A Woman Owned Business.
Prior to entrepreneurship, Dilia held a successful career as a sales and marketing executive working for Fortune 500 companies like Microsoft and Steelcase. Throughout her career, she has worked with world-renowned architectural and design firms, celebrities, athletes, luxury brand companies, non-profits, and state and local governments.
Dilia studied marketing at University of Maryland University College, and holds a Teachers Certificate from the National Foundation for Teaching Entrepreneurship through Regent's College in London, England.
Today, Dilia is a strategic advisor for women in business. Her background in entrepreneurship, technology, and sales has catapulted her concept for The Digital Braiding MethodTM, a 30 day mind-mapping experience for women who are ready to grow their business in the age of technology. She is a mentor and an active donor of micro business loans for women through the Kiva platform.