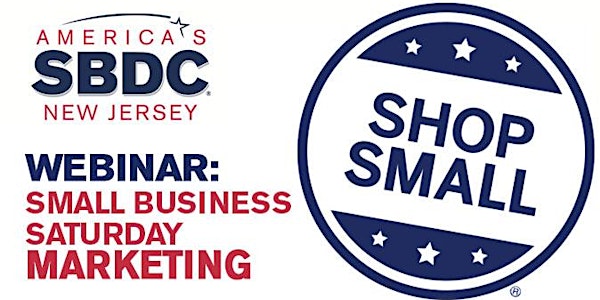 Webinar: Marketing Strategies to Maximize Sales Opportunities on Small Busi...
Description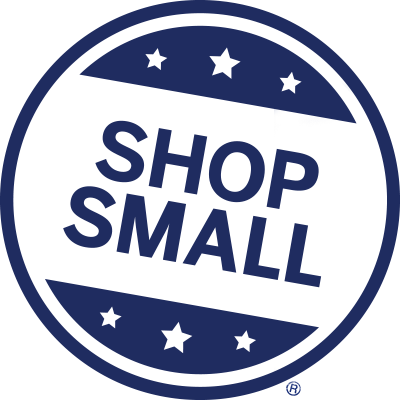 "SHOP SMALL" WEBINAR:
Marketing Strategies to Maximize Sales Opportunities on Small Business Saturday
Is Your Business Ready for Small Business Saturday (November 26, 2016)?
According to a recent survey, approximately 95 million Americans shopped on Small Business Saturday last year, spending an estimated $16.2 billion at independent retailers and restaurants, up 14 percent from 2014.
With this amount of participation in years past, it is essential that Mercer County independent businesses are poised to maximize this important annual consumer spending opportunity.
But how can YOUR business do this?
Join a FREE interactive marketing advice webinar on November 10, 2016 at 7pm ET brought to you by NJ Small Business Development Center at The College of New Jersey.
Learn specific tools, tips and tricks to position your business for consumers to "Shop Small" with you on the most important shopping/spending day of the year.
Plus, get marketing tips ON-DEMAND! Join the conversation by asking your questions LIVE and getting the answers you need to help position your Mercer County business for Small Business Saturday success.
This webinar is about helping YOU so attend with questions in mind.

Your Marketing Experts:
Lorraine Allen – Regional Director, NJ SBDC at TCNJ
Shakira M. Brown – Award-Winning PR & Marketing Expert - Founder of SMB Strategic Media LLC and NJ SBDC at TCNJ Marketing Consultant
Who Should Attend:
Business owners and managers of any retail or service providing independent business in Mercer County, NJ who want information on how to best take advantage of Small Business Saturday National "Shop Small" Campaign on November 26, 2016.