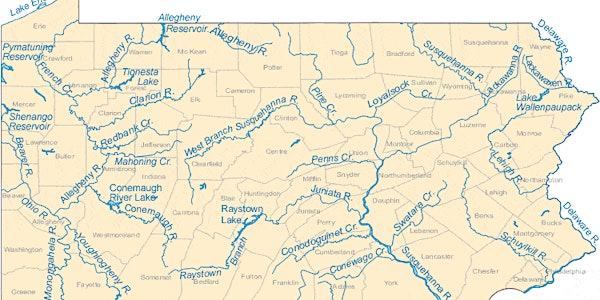 Webinar: Linking River Histories to Current Conservation Efforts
Join your colleagues for a one hour exploration of why river histories matter and how they connect to current conservation efforts.
About this event
In many ways, rivers could be considered the lifeblood of the continent and of PA, yet their histories have remained largely hidden from public view. Although rivers have played a surprisingly vital role in the history of the continent and the Commonwealth–rivers have been sites of wars, slavery, boundaries, commerce, transportation, food, and water–there are scant resources for understanding how rivers have shaped the daily life of ordinary river people over time.
Join POWR and your community watershed organization colleagues to learn how telling powerful stories highlighting the human and ecological dramas that have played out on the banks of rivers can inspire us to continue our efforts to preserve and protect them into the future.
Our presenter, Scot McFarlane, PhD Candidate and River Historian, Department of History at Columbia University will lead us on a path of discovery demonstrating that the history of rivers not only shows how we are connected to nature but also how we are connected to each other. He will also challenge us to consider our audiences and how river history can contribute to environmental justice both through a better understanding of the past and by building a larger, more inclusive community of people connected to their own river.
The webinar will take place from 12 noon until 1 PM on Thursday November 12.
Register today and a link to join the webinar will be emailed to you by noon on Wednesday November 11.