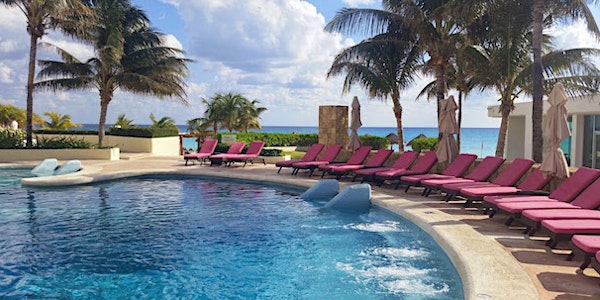 WEBINAR: "Life of Yes Travel: Minimize Expense, Maximize Experience"
When and where
Location
Wherever you are! Anywhere
Description
IMPORTANT NOTES
If you can't make the webinar live, no worries, you can still partake in the goodness! All registrants will get access to the replay, which'll be available for two weeks after the webinar runs.
Once you pay here, you'll get a link to complete your registration and be good to go! Make sure you do Steps 1 AND 2 -- you won't be able to join the webinar or watch the replay unless you do Step 2.
Refund Policy: there are no refunds or transfers so please make sure you can attend before registering.
---
Saya and Pete have traveled together, from Omaha to Oslo, since 2010. Taste-wise, she's Four Seasons, he's Motel 6; budget-wise, they're somewhere in the middle. Light and frugal travel is their jam. Saya's learned to pack everything in a carry-on, Pete's learned that being pampered can be nice. Together they enjoy street-food, bike tours, and local recommendations you won't find in guidebooks. They use their mutual love of spreadsheets and the latest apps to make on-the-road adventure a priority and an attainable reality.
This 60-minute webinar will help you travel within your budget. While other topics will be touched, the session is financially-focused. It includes philosophies and strategies, specific tips and tools, and Pete and Saya's personal experiences. They're all about transparency and sharing their knowledge!
Future Life of Yes℠ Travel webinars may cover planning, minimalist travel, solo travel, family travel, group travel…
To be notified of other travel webinars of theirs, sign up here. Following Saya on social media is also a good way to stay up to date on Mac & Cheese servings! Saya on Facebook, Instagram, Twitter.