Description
"Culture eats strategy for breakfast."
- Peter Drucker

Why do smart leaders wrestle with achieving their potential? And why do people inside an organization say one thing and do another? When this happens, it creates an organization that's "two-faced."
Join Greg Bustin and a dynamic group of successful executives for an online 1-hour webinar to help you improve your performance: : "Keeping Commitments in the Organization: Are We Two-Faced?" Get practical take-aways that can be applied immediately.
Examine 3 paradoxes that hinder performance

Identify areas of frustration and opportunities for improvement

Receive 3 sets of leadership actions to improve performance
What Others Say
:

"Greg's the guy that tells you what you don't really want to hear, but that you have to hear."

-Randy Levinson, President, Builders Blind

s


"Greg has a very good knack of keeping things simple, his subject matter is applicable to any business of any size, and he works hard to deliver ideas that you can put into practice."

- Dennis Jameson, President, Trinity Valley Foods
One- hour live webinar led by Greg Bustin
Attend online! A link to the live webinar (May 11th at 10am Central) will be provided in an email after you register
Email Greg with questions or concerns about your business as part of the webinar price
About Greg Bustin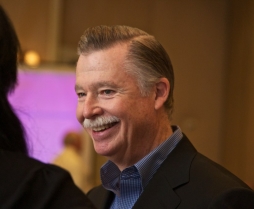 Greg has led more than 150 strategic planning sessions in dozens of industries. A sought-after speaker on topics like accountability in the workplace and high performance, Greg has delivered nearly 200 executive workshops and speaking engagements throughout the U.S., Canada and Europe. He leads three C-level advisory boards for successful executives of small- and mid-size companies to help improve their performance and has conducted 1,600+ executive coaching sessions. Greg's views about effective management and leadership have been published in The Wall Street Journal, Financial Executive, The Journal of Corporate Renewal and elsewhere. His second book, "Lead the Way," examines the critical steps of effective planning and execution and was featured in The Dallas Morning News. His new book, "That's A Great Question," contains more than 500 provocative questions that probe opportunities to improve business performance. Greg is hard at work on a new book about accountability.