Description
Money is a tool that can help you achieve your goals. Your money needs to work for you. As you invest, it is important to diversify your portfolio and set specific goals. Think about the things you need to pay for such as a child's education, a new home, or early retirement. These goals may help you drive the types of investments you choose to use.
Join us as we share our insights on:
Assessing your risk tolerance

Asset allocation as a strategy

Investment asset allocation options (pre-tax, taxable, Roth)

Maximizing company retirement plan benefits

The importance of after-tax returns in non-retirement accounts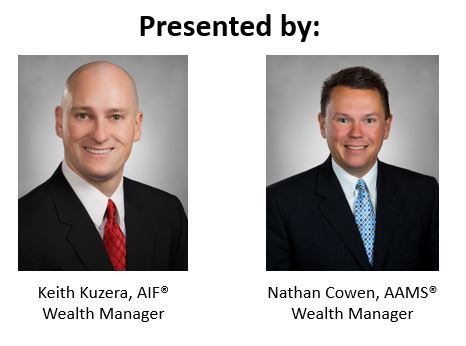 Cost: Complimentary

Visit SVAfinancial.com/events to view other webinars in the series.
Not sure you can make a live webinar? Register anyway and you'll get the recording.

The information set forth herein is intended to be informational in nature and is not intended to constitute retirement planning advice, tax advice, legal advice or investment advice and should not be construed as such. Consult with a professional adviser for advice specific to your situation.