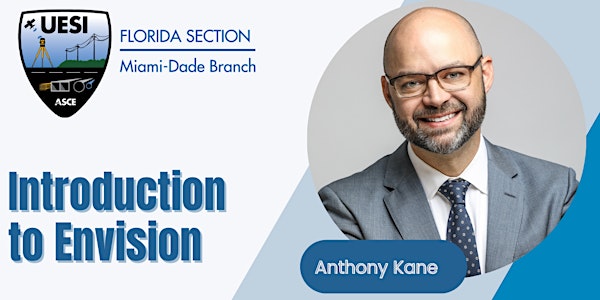 Webinar: Introduction to Envision
Join us for UESI's first webinar introducing Anthony Kane, president and CEO of Institute for Sustainable Infrastructure!
About this event
Join the ASCE Miami-Dade UESI (Utility Engineering and Surveying Institute) for our upcoming webinar introducing Envision, a holistic sustainability framework and rating system that enables a thorough examination of the sustainability and resiliency of all types of infrastructure. It will include a brief introduction to its origins, organization, and underlying concepts as well as the benefits of using Envision and its current application in the industry.