WEBINAR: Intro to Showbiz Timecards Film & TV Crew plus SAG-AFTRA
Description
Join us
online to find out what makes Showbiz Timecards the industry standard payroll calculator.
Just type in the hours worked, click a button, and your hours-to-gross calculations are complete. Based on the specific union (or non-union) rules, everything is figured out for you: overtime, meal penalties… even complex rest period violations. Advanced splitting functionality gives you the power to attribute hours and days to the exact job/episode/location you want, per employee or across the whole production… including allowances like box rentals and mileage!
*To listen to the presentation you will need audio speakers. If your computer does not have good built-in speakers, you will need external ones to hear the presentation.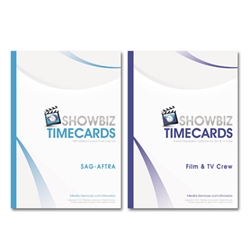 Please register below for Intro to Showbiz Timecards Film/TV Crew by February 14th, 2017 9:00 AM PDT:
*After registering, you will receive a confirmation email containing information about joining the webinar.