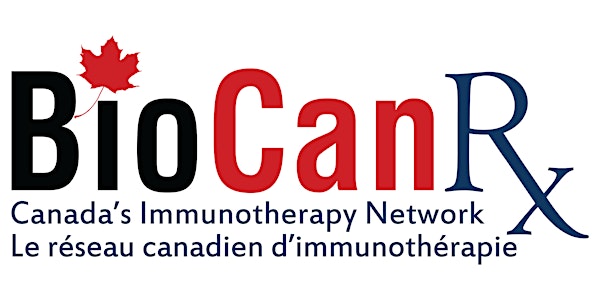 Webinar: Illustrating your research: how to make an effective scientific fi...
Location
Webinar Platform (Registration Confirmation will include log-in details)
Description
Webinar title: Illustrating your research: how to make an effective scientific figure

Brief talk description: Communication in the fields of science, technology, engineering, and mathematics (STEM) has historically been dominated by text-based mediums. Scientific articles, textbooks, reviews, conference proceedings, and posters rely heavily on the use of text to communicate scientific findings. These components are frequently aimed at reaching fellow scientists and individuals within the scientific community. Our current method of communication is framed primarily for those who conduct research, and as scientists we generally underutilize visual aids as a method of communication, which is arguably more effective. However, scientists and clinicians may struggle to translate scientific data into clear and informative graphics. The Designs that Cell team has consolidated and summarized the eight steps we use for creating eye-catching illustrations. These steps are intended as a practical resource for clinicians and scientists to use when creating scientific graphics for myriad projects, including manuscript figures, scientific poster presentations, and slides for oral presentations.
Speaker bio: Sarah is a passionate researcher who loves to share scientific knowledge through illustrations and other visual communication strategies. She obtained her bachelor's degree in Bio-Medical Sciences at the University of Guelph before moving to Kingston to obtain her MSc in Biochemistry and Cell Biology at Queen's University. Sarah is currently completing her PhD in Microbiology and Immunology at Dalhousie University focusing on exploring the impact of intra-tumoural immune cells on tumour development and treatment responses. Her graduate training has been fully supported by scholarships funded through the University of Guelph, Queen's University, NSERC, CIHR, The Terry Fox Transdisciplinary Training Program and most recently a Killam Memorial Scholarship. Over her academic journey she has published her research in journals including Oncotarget, The American Journal of Reproductive Immunology, Scientific Reports, Oncoimmunology, Frontiers of Immunology, Bladder Cancer and The Journal for Immunotherapy of Cancer. Many of these publications were accompanied by her custom scientific illustrations. With a strong entrepreneurial drive and her unique expertise combining scientific communication strategies with illustration and graphic design, she founded Designs that Cell (DTC) in 2017. Under Sarah's leadership, DTC has grown to a team of 8 talented graduate and post-graduate students who hold advanced degrees and have experience in graphic design, science communication or illustration. DTC has designed illustrations for over 30 scientific publications, a handful of books, and numerous grant figures and has consulted for a variety of non-profit and private companies. DTC is currently developing workshops and will soon be publishing evidence-based guidelines for creating scientific illustrations.
Webinar details: The registration confirmation email will include log-in details
Questions about this webinar can be directed to Megan Mahoney at memahoney@biocanrx.com.