Webinar: How to Justify the Medical Necessity of Advanced Prosthetic and Or...
Description
How to Justify the Medical Necessity of Advanced Prosthetic and Orthotic Devices
Webinar Description:
In this 1 hour webinar, you will learn what the understanding of "medical necessity" of physicians, nurses, and other medical staff of health insurance companies is. You will get an overview on the existing evidence for current prosthetic and orthotic devices and how to leverage it to connect patient needs, device functions, and evidence to justify the medical necessity of a device for an individual patient. You will also learn how to improve your documentation and avoid common mistakes that may compromise your claim applications.
Presenter: Andreas Kannenberg, MD, PhD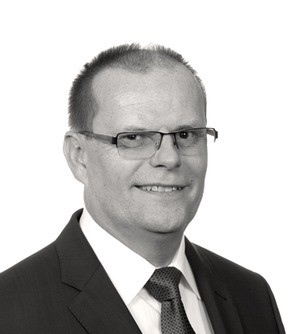 Dr. Kannenberg has been serving as Executive Medical Director for Ottobock North America since August 2013. Born in Berlin, Germany, Dr. Kannenberg has had a license to practice medicine in Germany and the European Union since 1991. He has 9 years of clinical experience and has worked in the medical device/orthopedic industry for over 15 years.
Education: Medical school, Humboldt University of Berlin (Charité); PhD in Exercise Physiology, Humboldt University of Berlin
Credits: 1.5 (s) ABC CEUs
*To receive the ABC credits, you must attend the webinar and pass the associated quiz with a score of 80% or higher.
**ABC will award Category I credits to all ABC certified prosthetists, prosthetic assistants, prosthetic technicians, orthotists, orthotic assistants, and orthotic technicians who pass the webinar quiz.
Date and Time:
Friday, March 17, 2017
11:00 a.m. to 12:00 p.m. CST
Webinar Link:
*Please register to receive the webinar link and call-in phone number via email. After registering, if you do not see the confirmation email in your inbox, please be sure to check your junk / spam folder.
Questions:
If you have any questions or need assistance with registration, please contact the Ottobock Education Team at uslmseducation@ottobock.com or call 800-328-4058 and ask to speak with an Education Coordinator.