Webinar: How to Build Your PM Toolbox by fmr Microsoft PM
Description
*** DISCLAIMER: This event is ONLINE ***
As a Product Manager, you're responsible for delivering products and features that both delight customers and move the company closer to its top-line metrics. However, how do you know whether the individual features you ship each sprint or each quarter are successful? Learn about the most important advice with Richa Rai.

Main takeaways:
-Tools from Richa's toolbox: recommendation of tools that maximize efficiency
-Art of building your custom toolbox: select tools that work for your company and customer needs
-Setting Product Managers up for success: how to harvest and grow skills that can't be replaced by tools
Meet the Speaker: Richa Rai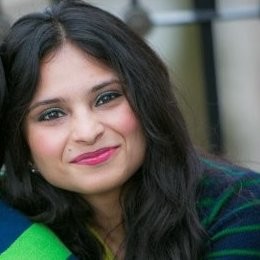 Richa Rai currently works as a Senior Product Manager in Kaiser Permanente's enterprise and digital services team. Her job is to evaluate next big bets for the digital team at KPWA and shape the Digital Portfolio to keep KPWA competitive as an industry leader. Prior to this, Richa was a management consultant at Microsoft for 8 years in various strategic, product and program management roles. She has an Engineering and MBA educational background.

As one of her mentors once said early in her career - "Build and deliver an experience where customers don't have to come, rather they want to come." This has been Richa's inspiration in all of her accomplishments thus far. She is all about breaking the barrier, challenging the status quo and it started with her being the first woman Engineer in her community.

Outside of work, Richa likes to read, volunteer at her son's school as Art Docent and enjoys family movie nights.
Get the FREE Product Book here