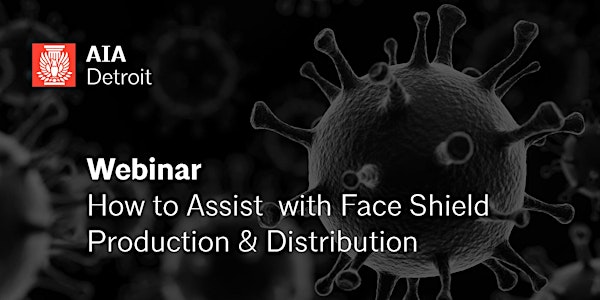 Webinar: How to Assist Volunteer Face Shield Production & Distribution
A webinar to help coordinate the local AEC industry in assisting with the volunteer effort of producing Personal Protection Equipment
About this event
Please join my meeting from your computer, tablet or smartphone.
You can also dial in using your phone.
United States: +1 (669) 224-3412
Access Code: 488-528-813
New to GoToMeeting? Get the app now and be ready when your first meeting starts:
There is currently a tremendous need for Personal Protection Equipment for those working in the medical field, and the AEC Industry is perfectly positioned to assist in this matter.
Led by individuals and firms who are already undertaking the effort to produce the much-need Face Shields, this webinar will cover everything from instructions on how to 3D-Print and laser cut the Face Shield components; to sourcing the materials and financially supporting volunteers who are already in production; to coordinating with- and potentially delivering equipment to healthcare facilities.
If you are not able to attend this webinar, we ask that you fill out this Survey if you are still interested in supporting the local effort, and we will be sure to include you on any coordinated efforts and communications going forward.