Event Information
Refund Policy
Refunds up to 7 days before event
Description
What
The focus of this interactive two-hour webinar is on the key elements in building the founding team and team commitment, using the founder's shareholder agreement (SHA) as the key "tool" and framework. On the shareholder agreement topic, we focus specifically on the business logic, process, benefits and value of making a shareholder agreement (less about the legal side).
The format of the webinar is a combination of training, Q&A and open discussion workshop by Valto Loikkanen, an experienced international serial entrepreneur. This workshop is part of Growth Academy, 'Discovering the startup world' -startup entrepreneurship & innovation training curriculum to build understanding about the startup world through startup development phases -framework.
To Whom
The topic of this webinar is most valuable for founders and entrepreneurs at the formation and early validation phases that are forming their founding teams, specifically aimed at startup founders and founding team members, as well as for other team members looking to join an early stage startup in "sweat-equity" types of positions (freelancers, advisors, trainees etc.).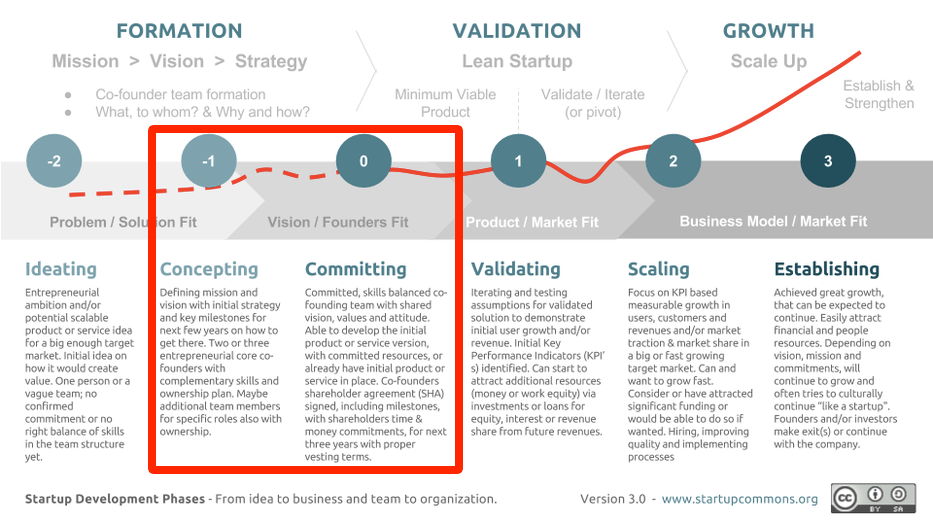 Additionally, this webinar is aimed at startup ecosystem supporting organizations team members that are working with new startup founders in helping their core founding teams and commitment to their venture.

Some of the points you will get answers to:
How to look for and communicate when looking for a co-founder?
What are the big things to find alignment and how to talk about these topics?
What kind of contracts should you draft or sign before you register a company with other people/another person and at what point should you start to consider those?

How should we divide our ownership? What is the best logical way?
For how long should this contract last?
What if someone from your team leaves the company before the contract ends?
Can you modify the contract if something doesn't go as you planned, and how do you go about doing that?
What are some of the most relevant "what if" situations that may occur and how to handle those?
Investors and SHA - The role of shareholder agreement in a fundraising process?
Various SHA agreement types and what are the differences?

"A shareholder agreement is a validation that startup has become more than a dream, an idea or a product. It's "the core document" defining roles, rights & responsibilities, intellectual property rights (IPR), ownership levels, rules for shareholder entry & exit situations, vesting, confidentiality, etc.
Question about the SHA is also one of the first items among professional investors, lenders or advisors due diligence checklist."
---
Testimonials
Paul Klunko, Program Owner
As a serial entrepreneur, Valto has extensive experience in all stages of starting a new business, from planning. I highly recommend connecting with Valto to get early feedback and confirm your strategy
William L. Paulin, Ph.D. Founding Principle, PaulinNeal Executive Mentors & Interim Business Development Professionals
Valto is active, aggressive, committed and successfully experienced in real, global entrepreneurship. He gets it, and is producing an organization and services that can make a real difference for global entrepreneurs. I strongly recommend him.
Julie Roskowski, Independent Financial Services Professional
Valto is a visionary, who excels at seeing where the market is going. Valto's hard work, coupled with his attention for detail has afforded him much success. I learned a lot of invaluable information early on in my career.
About
Growth Academy -
startup entrepreneurship & innovation training curriculum
The curriculum is built, designed and refined over the years to increase the volume of entrepreneurship and likelihood of startup success by focusing on removing or reducing the biggest "universal risks" and to educate about optimal methods and structures that are both strong and flexible to sustain failures at various levels. And most importantly to provide reasoning and connect background sources and data to support the knowledge and views provided.
About the workshop
This SHA workshop has been delivered several dozens of times as offline workshop format for hundreds of new founders, with extremely positive feedback. After few years of refinements, we want to expand the availability and reach of this key knowledge also via webinar format.
FAQs
Where will I access the webinar?
Information & link to enter the webinar will be sent to all registered attendees before the event starts.
How can I contact the organizer with any questions?
What's the refund policy?
For all tickets, you can get a full refund until 7 days before the webinar.
For Support organization ticket types, up to five days after the events, you can get a full refund on the extras (your paid ticket price minus the regular ticket fee & any handling fees), if for any reason after the webinar you feel the webinar, materials, knowledge etc. is not what you expected for your planned use.
Date and Time
Location
Refund Policy
Refunds up to 7 days before event