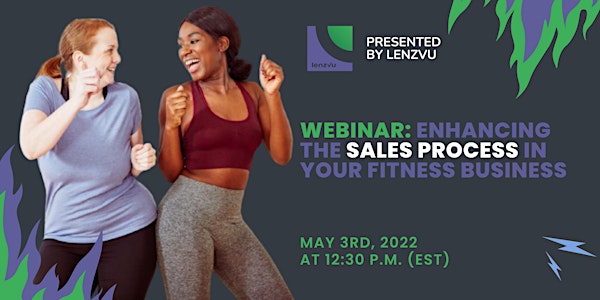 WEBINAR: Enhancing The Sales Process In Your Fitness Business
Learn how to enhance your sales process in your fitness business in 3 easy steps!
About this event
When you first opened up your business, you created a sales process to drive sales and establish a place in the fitness industry. But do you continue to revisit your sales process?
As the world evolves, your clients' needs also grow, and we want to ensure that you are aware of the latest tools and technologies that you can use to assist you when redefining your sales process. Having an enhanced sales process is crucial to your business as it helps you focus on providing an exceptional client experience, which impacts your client retention.
Join us on May 3rd for a 30-minute webinar led by Stephanie Breaux Bradley.
Stephanie will be drawing on her years of experience as a Business Consultant & former barre boutique owner. In addition, she will be highlighting the steps you should automate to enhance your sales process.
Don't miss out on this opportunity to expand your resources and learn about new tools specifically designed for fitness studio owners. Only a limited number of tickets are available!
BONUS: Get a FREE month of LenzVU once you sign up for the webinar!
When: May 3rd, 12:30 p.m. EST
Where: Online Event
Presented to you by LenzVU