Webinar: Effective Telephone Etiquette

Multiple Dates
Event Details
Webinar: Effective Telephone Etiquette
 Telephone etiquette is an effective public relations tool for creating a positive telephone experience for your customers. Whether you are a service professional spending seven hours a day (or more) on the telephone with customers, a manager or a support person, the way you use the telephone will impact how the customers feel about the quality of service your company provides.  And, positive customer feelings translate into more clients and increased profits.
 Eighty-eight percent of your customers who stop using your services and/or products do so because of perceived employee indifference or rudeness.  One of the most common ways our customers interface with employees is through the telephone.  Therefore, having an understanding of telephone etiquette will make a giant difference to your customers and your profits.  Your reputation for service depends on how well your staff handles incoming and outgoing calls. 
Eighty-six percent of the message your customers receive on the telephone is through the tonality of the voice they hear.  Only fourteen percent of the message they hear are the words used.  Our "Effective Telephone Etiquette" training will help you to develop and master the techniques that will enhance your personal brand as well as your company's image.  
Topics covered: 
 Understanding the Customer's Perception
 Understanding how your "frame of mind" can help or hinder customer excellence
 Understanding the "frame of mind" of the client - empathy
 Techniques that create a positive first and lasting impression
 Nonverbal communication concerns: attitude, attention, posture, facial expressions
 Business etiquette: Addressing the client, making the client feel special
 Slang and phrases to avoid
 Improving your listening skills
 A strong Start: Selecting cheerful and appropriate greetings
 Positive and effective verbal communication
 Preparing Yourself to Take Calls
 Closing the call techniques for creating strong last impressions
 Practicing the Golden Rule
 Create your action plan
Audience: This program is designed for anyone who picks up a business telephone line and has contact with a customer, including: customer service representatives, front desk personnel, and managers.   
Organizer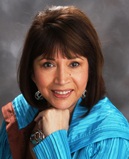 Mercedes Alfaro is President and Founder of First Impression Management, Inc.  Ms. Alfaro travels throughout the United States and presents informative and up-to-date training programs to Fortune 500 companies, government agencies and Universities.  As a business advisor, coach and trainer Ms. Alfaro has the practical skills and knowledge to help others create a successful business presence.  Her corporate background spans more than two decades of experience working for IBM (including management, project management, customer service and training). Ms. Alfaro has traveled internationally representing IBM in European and Latin American countries.   
In addition to earning a B.S. degree from the University of Delaware and graduating with Honors, Ms. Alfaro is a certified Corporate Etiquette and International Protocol Consultant. Ms. Alfaro is also trained in verbal and non-verbal communication, including Neuro Linguistic Programming (NLP).
Ms. Alfaro injects her training with real-life applications that have consistently earned her excellent feedback and increasing success with her clients. Ms. Alfaro is a member of the National Speakers Association, has published articles in numerous business publications and has appeared as an expert etiquette advisor on various television networks including: ABC, CBS, UPN and FOX stations. Ms. Alfaro has also been quoted as an expert in business etiquette in articles published by The New York Time, The Chicago Tribune, the Los Angeles Daily News and the Atlanta Journal-Constitution. SHOWTIME) one of Ms. Alfaro's Diversity training programs was part of a documentary.