Webinar: E-mail Etiquette for Professionals

Multiple Dates
Event Details
Webinar: Creating Effective and Professional E-mails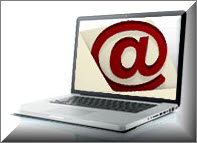 We all know that one of the major advantages of e-mail correspondence is that it provides us with a quick means of communication.  Unfortunately, because it's a fast means of communication, some interpret it as not needing much attention which opens the door to lack of professionalism, and sometimes to communicating in an aggressive manner.  If all employees are not sensitive to the nuances of communicating effectively via e-mails the following can occur: miscommunication, misunderstandings, loss of productivity, loss of trust - or even worst legal problems.   
As you know, even with the best of intentions, misunderstandings are likely to occur in almost any type of communication. You can repair glitches in a face-to-face dialog or even in a telephone conversation before any long term damage occurs. However, electronic mail does not offer the benefits of the visual and verbal signals you give off in face-to-face encounter.
This course focuses on the do's and don'ts that are common in e-mail communication, and provides guidelines that everyone can use.  Sloppy and discourteous  via e-mail can boost productivity and enhance relationships with both clients and colleagues; while bad e-mails cost companies' time and money – and they are bad for business. 
Program Objectives  
Help you: 
Guard your and your company's reputation

Create effective and professional e-mail correspondence

Create a friendly professional tone

Guard your e-mail presence  

Eliminate mis-communication problems

Understand how to create a great "professional" first impression via e-mail

Properly structure e-mails to enhance comprehension

Enhance your e-mail message to make it easy to read

Eliminate the most common e-mail pet-peeves for your recipients
Topics 
Writing online versus on paper
Legal implications to you and your company

When to use e-mails

When to pickup the telephone 
Basic Components
Greeting

Signature line

Forward to all? 
Creating your e-mail persona 
Creating a friendly tone

The importance of your salutation

Watch the tone of your message

Would you say this face-to-face?

You are what you write

The tone of the message is critical

Emotions

Everyone appreciates concise e-mails 

Write messages from the positive point of view  

   
Your Visual Presentation
Make a great first screen impression

Use short paragraphs

Use list to deliver your message clearly

Use numbered list for sequential items

Use bulleted list to emphasize key points

Watch your mechanics

Capitalize correctly

Check your spelling

Watch your punctuation  
32 Most Important Do's and Don'ts
Organizer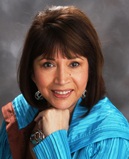 Mercedes Alfaro is President and Founder of First Impression Management, Inc.  Ms. Alfaro travels throughout the United States and presents informative and up-to-date training programs to Fortune 500 companies, government agencies and Universities.  As a business advisor, coach and trainer Ms. Alfaro has the practical skills and knowledge to help others create a successful business presence.  Her corporate background spans more than two decades of experience working for IBM (including management, project management, customer service and training). Ms. Alfaro has traveled internationally representing IBM in European and Latin American countries.   
In addition to earning a B.S. degree from the University of Delaware and graduating with Honors, Ms. Alfaro is a certified Corporate Etiquette and International Protocol Consultant. Ms. Alfaro is also trained in verbal and non-verbal communication, including Neuro Linguistic Programming (NLP).
Ms. Alfaro injects her training with real-life applications that have consistently earned her excellent feedback and increasing success with her clients. Ms. Alfaro is a member of the National Speakers Association, has published articles in numerous business publications and has appeared as an expert etiquette advisor on various television networks including: ABC, CBS, UPN and FOX stations. Ms. Alfaro has also been quoted as an expert in business etiquette in articles published by The New York Time, The Chicago Tribune, the Los Angeles Daily News and the Atlanta Journal-Constitution. SHOWTIME) one of Ms. Alfaro's Diversity training programs was part of a documentary.