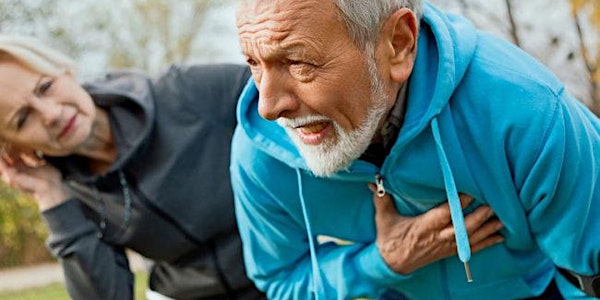 WEBINAR: Don't Panic! How to Respond Effectively During a Medical Emergency
WEBINAR: JOIN US to learn the simple steps you can take in the first 60 seconds of an unexpected medical emergency!
About this event
Would you know what to do if a loved one, friend, or stranger was suddenly having a medical emergency?
Most people don't and this, too often, results in delayed care, additional suffering, and unnecessary deaths. The good news is there are simple, but critical, actions you can take to aid the person(s) until help arrives. Gather your family and watch this valuable webinar to learn these valuable skills!
REGISTER NOW to reserve your spot. Space is limited.
PLEASE NOTE: This is NOT a CPR, AED, or First Aid class. This training can be beneficial for anyone, whether you are certified or not. We look forward to sharing these great skills with you!
No refunds for any reason.
Questions? Contact us here: https://healthdesignnh.com/contact/
Health Design, LLC, Carol Phillips, and any persons or organizations associated with this webinar are in no way responsible for the use of the information in this webinar. Attendees take full responsibility for the use of the information provided and any resulting consequences.