Webinar — Designing the Workplace for the Emergent Worker

Tuesday, May 19, 2015 from 12:00 PM to 1:00 PM (EDT)
Event Details
Designing the Workplace for the Emergent Worker
Listen and Submit Questions to Charlie Grantham, Workplace Expert and Owner of Community Design Institute.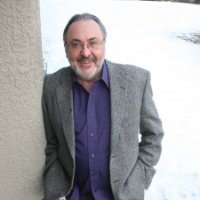 This presentation will outline the differences in attitudes about work between the existing workforce and a new class called "emergent workers". These different attitudes and expectations can be seen driving changes in effective management strategies. The presentation will detail six specific workplace design principles, which are associated with the change in management practice and ultimately the driving attitudes of emergent workers.
What an emergent worker is and is not

Understand the shift in six key attitudes

Become familiar with what the four central new management practices are

Know and understand the six new workplace design principles
Dr. Charlie Grantham has a design studio in Northern Arizona where he works with companies and communities to design purposeful workspaces. He brings a social science perspective to the design process. You can find him at comm-design.net .
Please note: Once you have purchased a ticket on Eventbrite, we will send you the registration URL for the webinar, via email, on Monday, May 18 at noon, and then again on Tuesday, May 19, at 9:00 am. 
Organizer
Work Design Magazine
Work Design Magazine is an online publication that focuses exclusively on office space design for the A/E/C industry. Each week, the magazine publishes articles with unbiased information about projects, products, and perspectives that are influencing the workplace and how people work. WDM opens the door to new creative ways of thinking about the future of office space and gives industry insiders and design professionals a place to share information, ideas, and inspiration.