Description
Are you an artist? Do you feel there's something you want to express that could help society as a whole? What is it and how would you do it? These are questions Patricia Jerido, a trained social worker and consultant with over 30 years experience in social justice work, and Macky Alston, an acclaimed filmmaker and Auburn's Senior Vice President, Strategy and Growth, have been tackling.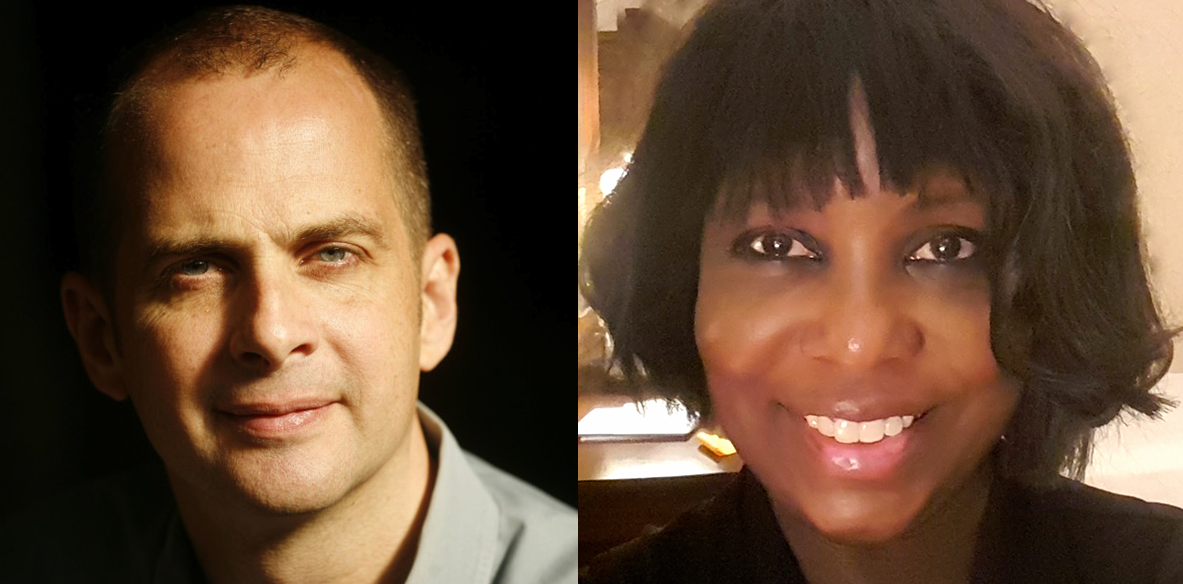 (pictured: Macky Alston, Patricia Jerido)
Jerido's prior experience includes working on human rights issues in the Manhattan Borough President's Office, and as co-director for Client Services at the Minority Taskforce on AIDS, where she worked with women incarcerated at Rikers Island. Alston's films include Love Free or Die - PBS 2012; Hard Road Home – PBS '08, The Killer Within – Discovery Films '06, Questioning Faith – HBO '02, and Family Name – PBS '98. He has won at Sundance twice and received the Gotham Open Palm Award, three Emmy nominations, and appeared widely in the press, including The Oprah Winfrey Show, The Today Show and The New York Times.
Join us for a lively conversation-- and learn how to channel your creativity into something powerful.
YOU'LL WALK AWAY WITH...
A wide range of tools and examples to help you and your community capture the public imagination through your faith-rooted activism
Knowledge of the ways in which creative activism has been at the heart of the history of social and religious movements throughout history
Creative exercises that engage you to develop actions designed to move heart and minds for justice
Participate online or in-person on Oct. 12 at 12 noon ET, and learn how to use your gifts to ignite social change.
Be part of our in-studio audience:
Complete the registration and add your name to the list of attendees. Auburn is located at 475 Riverside Drive, Suite 1800, New York, NY 10115.
Be part of our online audience:
Complete the registration and add your name to the list of attendees. We'll send you details about how to watch online, including how to submit a question during the event.
Can't attend, but want to watch the show later?
Complete the registration and we will send you a link to watch the broadcast at your leisure.
Auburn works to equip faith leaders and to be a voice for the voiceless, help support our endeavors. Every donation helps.