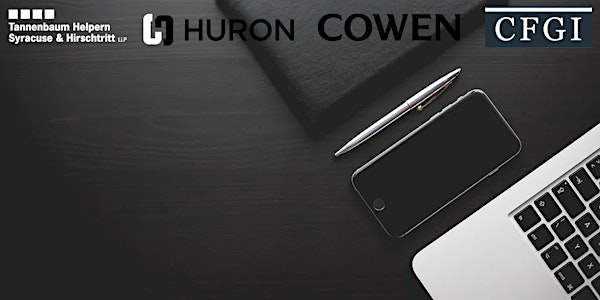 Webinar – COVID 19 Pandemic Brings Distressed Investment Opportunities
Webinar – COVID 19 Pandemic Brings Distressed Investment Opportunities
About this event
Assets of financially-distressed companies and debt that is trading well below par often present appealing investment opportunities for sophisticated buyers. The current COVID-19 pandemic and the resulting market dislocations have created a perfect storm for distressed opportunities.  A number of private equity funds and hedge funds are currently focusing on such opportunities.  However, the acquisition of the assets or debt of a distressed company often raises a host of financial and legal risks that do not ordinarily arise when the target is financially sound.
This webinar, will address a number of issues that opportunistic market participants must consider:
business and legal advantages and disadvantages of different methods of acquiring distressed company assets and debt, as well as the underlying valuation issues,
section 363 bankruptcy and chapter 11 plan sales,
debt-to-equity conversions,
"loan to own" investment strategies, and
Foreclosures.
Panelists:
Lorie Beers, Managing Director & Head of Special Situations and Restructuring Investment Banking, Cowen Inc.
Abhi Gupta, Senior Director, Huron Consulting Group
Michael Riela, Partner & Chair of Bankruptcy Practice, Tannenbaum Helpern Syracuse & Hirschtritt LLP
Peter Wollmeringer, CDBV, Managing Director & NY Valuation Leader, CFGI, LLC
Date:
Tuesday, June 30, 2020
Time:
11:00am - 12:00pm EDT
Dial in information: 
Zoom login information is provided in the confirmation email. You will receive the email once you register.
NY CLE Credit:
1 credit in Area of Professional Practice (transitional/nontransitional)