Description
Connecting Online Business Software 101
Do you or your team use several business software systems such as Salesforce, Sharepoint, DropBox, Hubspot, or Google Apps? Do you often have to move information from one system or another or manually reference resources between systems? Do you have the same information in different places (Customer, Account, Contact, etc.) and find it a chore to keep that information updated with the most current data? We'll answer these answers and more.
Anant and it's team members have helped businesses build, serve, and scale online software for over 18 years leveraging open source software, hosted services, and global internet networks. If you want to make your team more efficient, save time and money, and have the peace of mind that your information is flowing towards growth, join our webinar.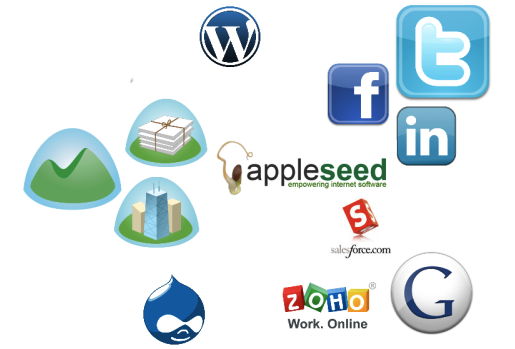 Understanding your Business

Discover: Understanding Why, What and Where


Architect: Technically Informed Design

Interface

Software

Database

Systems

Connecting with Existing Technology

Architect: Technically Informed Design

Interface Frameworks

Software Platforms

Databases and APIs

Existing Systems Open Source / SaaS

Develop: Continuously Iterating & Delivering

Launching the App

Maintain: Who will Maintain the Software/Database/Systems?

Manage: Who will Maintain the Systems?
We will cover the following integration technologies and approaches to get information flowing without having to invest 30-50k in integration.
Simple SaaS - Zapier, IFTTT
Advanced SaaS - Informatica, Boomi
Simple Software - Custom Developed Point to Point
Advanced Software - MuleSoft, NeuronESB, Apache Camel, Apache Spark, Talend
Although the principles in this webinar are catered towards businesses that need to cater to other businesses, anyone is welcome to join.
Please join my meeting from your computer, tablet or smartphone.
https://global.gotomeeting.com/join/272580037
You can also dial in using your phone.
United States +1 (571) 317-3122
Access Code: 272-580-037

First GoToMeeting? Try a test session: http://help.citrix.com/getready