Webinar: Community or Political Engagement? Educating for Democracy in Trou...
Description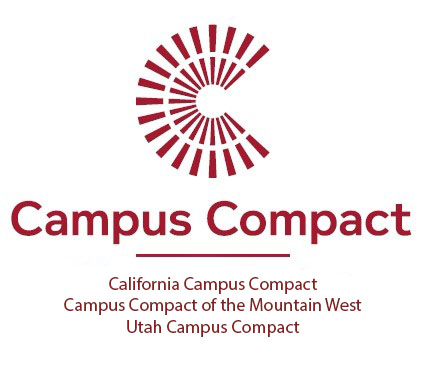 Time: This one hour and 15 minute webinar will be held at 12 pm Pacific, 1 pm Mountain, 2 pm Central and 3 pm Eastern time.
Description: Throughout the 30+ year history of Campus Compact, questions have been raised about the connections between community service and political engagement, indeed, whether there were or should be any connections at all between the two. Over a decade ago, in 2007, concerned about the seeming disconnect between community and political engagement, the Carnegie Foundation's Political Engagement Project encouraged higher education to direct its engagement work more explicitly toward educating for participation in democracy and public life. Later that year, CIRCLE and the Kettering Foundation published results from a study titled "Millennials Talk Politics," which made recommendations about how colleges and universities could better educate students for political engagement. And yet, a decade later, college students seem more disengaged from politics, at least as politics is traditionally understood. Our current political landscape is full of craters, and our public discourse has become more polarized, with charges of "incivility" and "hate speech" being made on campuses from all sides of the political spectrum. In this webinar, we will confront the current political climate and discuss the challenges and opportunities it presents for higher education, as well as how our work in community engagement might foster more effective political learning and action.
Facilitator: Rick Battistoni, Professor of Political Science & Public and Community Service Studies, and Director, Feinstein Institute for Public Service, Providence College

Date and Time
Refund Policy