Webinar Business Series Workshops - Topics: Canva, Blogging, Social Media

Tuesday, November 28, 2017 at 6:00 PM

-

Wednesday, December 13, 2017 at 9:00 PM (EST)
Event Details
Join us for an interactive webinar business workshop series that will to help you build and grow your business! (Replay webinars at any time!)
These workshorps are being hosted by Jacksonvile Business Connections and Presented by Elizabeth Pampalone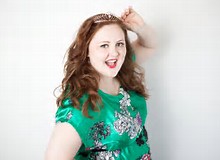 More About Elizabeth:
"In 2007 She started her first company, Jax Computer Chic. She started out making house calls for sick computers and branched out into teaching classes at the local High School. As her computer company grew, she decided to go back to her first love and opened a web design firm called The Web Design Chic. In order to get more business clients, she began networking like crazy. She saw a need and thus was born. In 2014, she was named "Queen of Jacksonville Networking" by the Jacksonville Business Journal. This led to ventures such as and becoming host of 5 meetup groups and mentoring 7 meetup group leaders. During all this, she was an active teaching member of SCORE for 5 years, an instructor with OLLI UNF for 3, a continuing education instructor with UNF for 2 and a small business instructor with the SBDC for 1. Her latest venture has been ConnectGrowSell.com, here she combines her love of teaching and her knowledge of networking with blogging. Her and her husband, Joseph, contribute to ConnectGrowSell and they enjoy working on it together. When they are not behind the computer, they are out ballroom dancing or embarking on an adventure with their pug, Obi."
Workshops: (Discounts if you attend more then one webinar workshop)
Oct 23 - Canva.com for NON designers - 6pm-8pm - $35
Canva, The Photoshop for People Who ​are Non-Designers
​Learn to create a beautiful header image for your emails as well
​as your social accounts. What about all those other business graphics needs? Business Cards, Flyers, eBooks and more are all things we can create in Canva for FREE! They also have an awesome printing option as well! Join me for this hands on, Designing for Non Designers Training!
Nov 28 - Social Media In A Day  - 6pm-8pm - $35
Social Media can suck up most of your day. Elizabeth sees you trying to figure out what to write on your business page and instead getting distracted by your friends feeds.... During our time together, we will discover what we should be writing about and when we should be posting it. Think you don't have enough material to post regularly? WRONG! She will show us a Proven Method she developed that allows ANYONE with NO content to post regularly! She will also share with us the tools she uses to schedule and post almost all of her social media! She will take the guesswork out of who what where and when to post!
Dec 13 - How to Blog in less than 10 min a day - 6pm-8pm - $35
The topic is, "How to Blog in less than 10 minutes a day". What if you could
write a meaningful, informative blog in less than 10 minutes? It's not only possible but also who said blogging had to be complicated. There are a few simple rules she will teach us. 
​We
 will learn what to write and how to write it in less than 10 minutes.
Learn a Proven Method she developed that allows ANYONE with NO content to post regularly!​
When
Tuesday, November 28, 2017 at 6:00 PM

-

Wednesday, December 13, 2017 at 9:00 PM (EST)
Add to my calendar
Organizer
Jacksonville Business Connections was launched in 2012 with the vision to help North Florida businesses market their products & services to the community. We have grown our presence over the years and it has been reflected in our following and support from vendors and the community. 
​