Webinar: Business Etiquette in the Office

Multiple Dates
Event Details
Webinar: Business Etiquette in the Office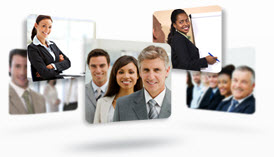 The rules of business etiquette are what guide professionals in all business interactions. Due to our different backgrounds, beliefs and culture backgrounds that comprise today's workforce, businesses find themselves needing resources to train their employees on how to interact not only with clients but with each other. 
This seminar focuses on the office environment and the interactions we have with our colleagues that sometimes we neglect to pay attention to.  These interactions can be detrimental to your career because it's affecting how other's perceive you.  And, someone else's perception of you is their reality.   
 Topics covered: 
Communicating respectfully with everyone

Business Etiquette in the Office 

Closing your door

Working in cubicles

Workplace decor

Eating at your desk

Using a speakerphone

Courtesy at the copier and fax machine

The affects of gossip

Men and women working together

Romance in the workplace

The flirter and the flirtee

Dating policy 

Romances between manager and employee

Sexiest language

Responding to harassment

In the office kitchen

Storing food in the fridge

Cooking in the microwave 

Washing dishes and cleaning-up

The food thief

Everyone sharing 

Guard your reputation

Use the Golden Rule
 Audience: This program is designed for everyone who wants to ensure they are behaving in a professional manner at work and who want their behavior to be a positive reflection on who they are.  
Organizer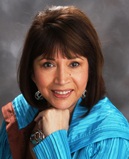 Mercedes Alfaro is President and Founder of First Impression Management, Inc.  Ms. Alfaro travels throughout the United States and presents informative and up-to-date training programs to Fortune 500 companies, government agencies and Universities.  As a business advisor, coach and trainer Ms. Alfaro has the practical skills and knowledge to help others create a successful business presence.  Her corporate background spans more than two decades of experience working for IBM (including management, project management, customer service and training). Ms. Alfaro has traveled internationally representing IBM in European and Latin American countries.   
In addition to earning a B.S. degree from the University of Delaware and graduating with Honors, Ms. Alfaro is a certified Corporate Etiquette and International Protocol Consultant. Ms. Alfaro is also trained in verbal and non-verbal communication, including Neuro Linguistic Programming (NLP).
Ms. Alfaro injects her training with real-life applications that have consistently earned her excellent feedback and increasing success with her clients. Ms. Alfaro is a member of the National Speakers Association, has published articles in numerous business publications and has appeared as an expert etiquette advisor on various television networks including: ABC, CBS, UPN and FOX stations. Ms. Alfaro has also been quoted as an expert in business etiquette in articles published by The New York Time, The Chicago Tribune, the Los Angeles Daily News and the Atlanta Journal-Constitution. SHOWTIME) one of Ms. Alfaro's Diversity training programs was part of a documentary.