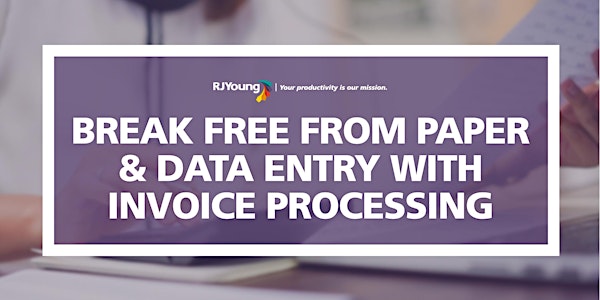 Webinar: Break Free from Paper & Data Entry, Presented by DocuWare
Watch a hands-on demo of how this solution automates the invoice process, from data capture to approval to invoice archiving.
About this event
Remove huge amounts of work from your team by digitizing every invoice with intelligent indexing to securely store for instant retrieval. Use preconfigured workflows for approval routing, or use straight-through processing to help expedite payments and keep your team on track.
Presented by DocuWare