| | |
| --- | --- |
| WEBINAR: AUMAKHUA-KI® ENERGY HEALING 1 | |
Event Details
 
                 
AUMAKHUA-KI® Energy Healing 1  ATTUNEMENT
WEBINAR SERIES for 2 Nights
with
AUMAKHUA-KI®  Grand Master OJELA FRANK

Monday, JULY 11   AND   Friday, JULY 15    --  from 7 - 9 PM  (ET)
AWAKENING THE HEALER WITHIN
AUMAKHUA-KI® Energy Healing 1        
Learn AUMAKHUA-KI® for doing energy balancing on yourself. Teaching includes the history of AUMAKHUA-KI® and hand placements for self-balancing sessions. Learn ways to apply these energizing techniques in your daily life for yourself and others. Learn about the parasympathetic state and the benefits of doing relaxation techniques. Participants will learn about Chakras and how to balance their energy centers. Participants will learn how to do AUMAKHUA-KI® Energy Healing for seated clients. This 2-Date eCourse includes 1 AUMAKHUA-KI® Attunement (energy alignment session is done remotely before the first webinar class), a class workbook and a certificate of attendance.   
          Learn about the Chakras and How to Balance them
          Develop skills for doing Energy Healing
          Explore Energy Awareness Experentials
          Do Self-Care Using AUMAKHUA-KI® to Re-vitalize & Re-new
          Learn How to Do Energy Meditations
          Experience more Bliss & Inner Peace
Tickets purchased after 7/8/16 will be at regular rate of $184.00.  
AKEH1   LIVE Web Class:    
To REGISTER: See top of this ticket page. Class size is kept small for these energetic, interactive classes.)  
After you purchase a class ticket, an email will be sent to our office from Eventbrite. It will contain the contact information you gave while registering for the class. We will email you with more details on how to prepare for the webinar and the link for these online events. 
Course graduates are invited to join the private AUMAKHUA-KI® graduate group on Facebook where we share our experiences and have discussions about energy healing.  
  
Rev. Ojela Frank, MSC, LMT, BCTMB, has been active in the healing arts for 47 years. She has inspired thousands through her sessions, seminars and books on healing and personal growth. Ojela is Creator of AUMAKHUA-KI® Energy Healing Meditation. She is an Energy Guru offering the gift of spiritual initiations since 1986. 
************************************************************************************
AUMAKHUA-KI® Energy Healing 1: WEB Class   $184
Part 1: July 11  from 7 - 9 PM    (and Attunement)
Part 2: July 15  from 7 - 9 PM
Purchase an event ticket at top of this page. Registration ends on 7/10/16 at  10 AM.
 COMMENTS SHARED ABOUT AUMAKHUA-KI®  & OJELA
"AUMAKHUA-KI® has been a wonderful tool to deepen my meditations and spiritual practice. I am very thankful for Ojela's time and dedication, thanks to her teachings, I have raised my energy frequency."
Valeria Rojas, AUMAKHUA-KI® Level-3 Graduate, certified Yoga Trainer and Reiki Practitioner
"This class was a huge addition to my tool belt.  I am so excited that not only is it a powerful healing method; it is also a bridge to complete awareness to oneself through the power of the Divine.  I have been a Reiki Master for 15 years now, and I cannot believe the light energy that is beaming out of my hands since taking the level 1 and 2 AK Healing training with Ojela Frank. Ojela Frank is an Amazing Angelic Teacher and a Wise Soul of Light. I am eternally grateful for this AK experience and more to come. Thank you."
Kahthorun DreamWyiver Syverson, AUMAKHUA-KI® TEACHER 3, Reiki Master, Energy Healer, Workshop Facilitator
"I definitely felt my energy shift and the attunement was life-changing!"  (AKEH1)
"I feel enlightened and empowered. I can't wait to work with this wonderful system."  AKEH2)
Felicia Medlock Blair, LMT, AUMAKHUA-KI® MASTER
"Ojela is a Master Teacher of the highest quality. She has a deep and abundant understanding of the Spiritual realm as well as a great commitment to her own humanity. Her life's purpose has been to grow on all levels; to use that insight to compassionately help others in their journey. I'm honored to know her as my teacher and my friend."

Wendy Jayvanti, LCSW, MSC, Reiki Master, AUMAKHUA-KI® Level-4 Graduate
"For where we are right now in our spiritual quest for enlightenment, and to power others to be enlightened and live an enlightened life, this is the most powerful tool (at this time) that we are aware of to bring Light and raise consciousness. It's a tool of quickening."
Apollo Le Seir Syverson, AUMAKHUA-KI® MASTER, Spiritual Life Coach & Seminar Leader
Learn more about the AUMAKHUA-KI® Practitioner certification program:  
RAISE YOUR FREQUENCY WITH AUMAKHUA-KI®  
Note: All students are also required to sign a Confidentiality Agreement document. A form will be emailed to you to eSign and return it. We also need you to email us a photo for when Ojela does the AUMAKHUA-KI® Energy Attunement (remotely). The AK Attunement is done prior to the first web class.  
AUMAKHUA-KI® International
P.O. Box 70
Silver Springs, Florida 34489-0070 USA
Phone Inquiries:  352.239.9272
(Office Hours: M-F from 10 AM - 4 PM EST) 
Click Here to get Ojela's free book download: Energy Healing Concepts.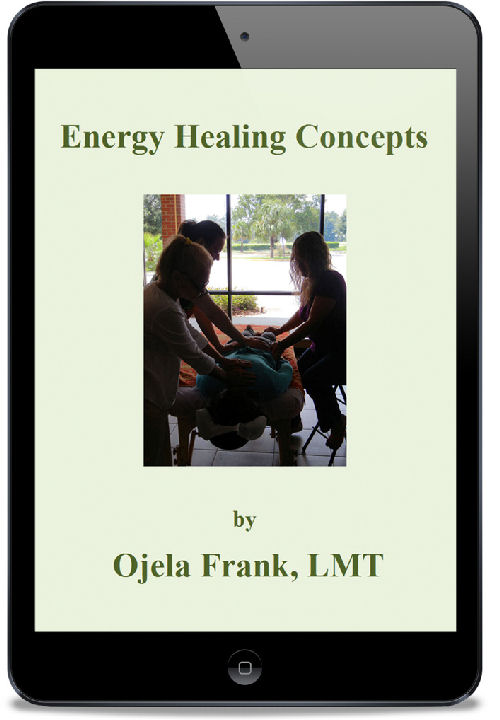 FAQs
Where can I contact the organizer with any questions?
www.Aumakhua-Ki.org  or  seminars@aumakhua-ki.org  or  352.239.9272 
Is my registration/ticket transferrable?
YES. Please notify our office by email if you want to do this so we can associate your class ticket number with another person. We will need the person's full name, phone number and email address and the class date he or she would like to attend. Class spaces fill up fast so register early. Once your AK Attunement is done the day before or on the morning of the web class date, your ticket is NOT transferrable.
Can I update my registration information?
Yes.
ALSO AVAILABLE: See our other eClass event listings.
SEPTEMBER - DECEMBER WEBinars with Ojela
AUMAKHUA-KI® Energy Healing 1 : WEBINAR Series 
AUMAKHUA-KI® Energy Healing 2 : WEBINAR Series

AUMAKHUA-KI® Energy Healing 3 : WEBINAR Series 
AUMAKHUA-KI® Energy Healing 4 : WEBINAR Series 
AUMAKHUA-KI® MASTER : WEBINAR Series 
Please note: There are no CE Hours offered for our webinars.     
All WEB Classes are broadcasted live. They are interactive and energetic. All students and graduates are given opportunities to share comments and ask questions with Rev. Frank by phone, email, teleseminars & webinars or, at her workshops.
The AUMAKHUA-KI® WEB courses are available from anywhere there is access to the Internet with a computer or a portable device: laptop computer, iPad, smartphone, eTablet, etc.)  
To attend a video WEB class using a computer, you will need a webcam (or built-in camera) and a microphone/headset, or microphone and speakers.  
AUMAKHUA-KI® accelerates a heightened state of awareness and increases a person's capacity to channel more healing energy. 
Practitioners & Teachers Wanted!   
AUMAKHUA-KI®  is for everyone.  We are especially looking for Social Butterflies, Energy Healers, Meditation & Yoga Instructors, REIKI Masters, Tai Chi & Qigong Instructors and licensed Massage Therapists, who want to learn and teach AUMAKHUA-KI® Healing Classes in their area. 
© 2013 by AUMAKHUA-KI® International  
When & Where

Global - Online Everywhere




Organizer
AumaKhua-Ki ® International
AumaKhua-Ki ® Energy Balancing & Meditation. Discover how to elevate your vibration and experience heightened states of consciousness. AumaKhua-Ki® is a high-frequency energy experience. All can benefit from these relaxing and therapeutic sessions. AumaKhua-Ki® Energy balancing for family, friends, clients and pets.
We offer courses for quantum transformation. Some of our courses include: AK Energy Balancing 1, 2, 3, 4, AumaKhua-Ki® Energy Master and Instructor certifications. We also offer classes in Meditation & Breathwork, Qigong, Rebirthing and Usui REIKI (Levels I, II & Master certifications). Our headquarters is located in Ocala, FL. We also offer Online Distant-Learning and teleseminars. We are looking for people & organizations to host us for seminars. Some of our workshops are located in Florida, Illinois and North Carolina.
For more details, please visit our website and subscribe to our free eNews mailings. 
                   www.AumaKhua-Ki.org