Webinar — Applying Predictive Analytics to Decisions About Your Workplace

Tuesday, January 20, 2015 from 12:00 PM to 1:00 PM (EST)
Event Details
Applying Predictive Analytics to Decisions About Your Workplace
Listen and Submit Questions to Michael Housman, Workforce Scientist and Chief Analytics Officer at Cornerstone OnDemand, and Andrew Knight, PhD, Assistant Professor, Organizational Behavior, Washington University in St. Louis.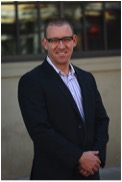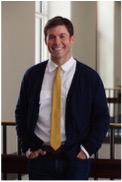 L to R: Michael Housman, Andrew Knight
The principles of big data, workforce science, and predictive analytics are helping companies understand drivers of worker performance in ways only dreamed about before. Yet many organizations haven't fully realized that big data and predictive analytics can also help them optimize decisions about the workplace as well. Do work at home employees stay longer and/or perform better? Is it more important to focus on distance to work or walkability when selecting a job site? This webinar will cover some of the cutting edge research going on in this arena and will show you how to leverage the power of data to design your workplace in a way that gets the most out of your employees.

Learn what "big data" and "predictive analytics" are all about and how they're revolutionizing the workforce

Learn how to get value out the data you already have and identify new data to capture

Hear dos and don'ts for launching a data-driven workforce / workplace optimization initiative

Be exposed to cutting edge research and answers to some fundamental questions about how to design a workplace that gets the most out of your employees

 
Please note: Once you have purchased a ticket on Eventbrite, we will send you the registration URL for the webinar, via email, on Monday, January 19 at noon, and then again on Tuesday, January 20, at 9:00 am. 
Organizer
Work Design Magazine
Work Design Magazine is an online publication that focuses exclusively on office space design for the A/E/C industry. Each week, the magazine publishes articles with unbiased information about projects, products, and perspectives that are influencing the workplace and how people work. WDM opens the door to new creative ways of thinking about the future of office space and gives industry insiders and design professionals a place to share information, ideas, and inspiration.