Webinar: Aligning Internal and External Messaging to Drive Your Brand

Tuesday, November 19, 2013 from 12:00 PM to 1:00 PM (PST)
Event Details
Aligning Internal and External Messaging to Drive Your Brand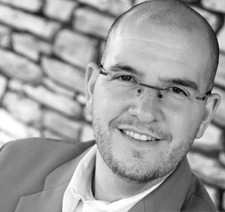 Are your customers getting consistent brand messages at every touchpoint? Are your employees telling the right brand story to their friends and associates? In today's marketplace, where consumers are interacting with companies in many ways, it's important to ensure integrated messaging across internal and external channels. And you, as a business communicator, are uniquely positioned to lead the effort and add strategic value.
In this webinar, Cason Lane, of Cason Lane Strategic Communications, will discuss the importance of integrated messaging, what it looks like and how to get started. 
About Our Speaker
Cason Lane, ABC, is an award-winning strategist and writer with more than 17 years of experience in internal and external communications. Advising organizations such as Honeywell, Wells Fargo, Blue Cross Blue Shield, KPMG, Life Technologies and the U.S. Navy, Cason Lane helps companies use strategic communications to improve sales, reputation and employee engagement.
Before starting Cason Lane Strategic Communications in 2007, Cason Lane spent eight years managing corporate communications at Jack in the Box. Earlier his career, he worked in patient communications at Kelsey-Seybold Clinic, in public information at Houston Community College System, and as a journalist in Texas, Oklahoma and Louisiana. Cason Lane's work has earned more than 20 awards from IABC, the Association of Marketing and Communication Professionals, and the Public Relations Society of America.
About the Event:
The new "Member Talks" webinar series is designed to give you the opportunity to learn from the best. We'll showcase award-winning work, share best practices and provide insights into how you can raise the bar and add more value to your organization.
*Webinar access details will be provided after you register. 
| | |
| --- | --- |
| | The Member Talks Webinar series is brought to you by Intesa Communications Group, a full service public relations firm providing strategic counsel to clients nationwide. With offices in San Diego and Washington D.C., we help corporations, foundations, non-profits and investment firms achieve their strategic goals, while generating the most value for society and the bottom line. More at www.intesa.com and on Twitter @intesacom. |
Have questions about Webinar: Aligning Internal and External Messaging to Drive Your Brand?
Contact IABC San Diego
Organizer
As an international organization founded in 1970, the IABC provides a professional network of almost 16,000 business communication professionals in more than 70 countries. Here in San Diego, our chapter has grown significantly over the past few years and now has more than 100 members. Visit us at http://sandiego.iabc.com/.