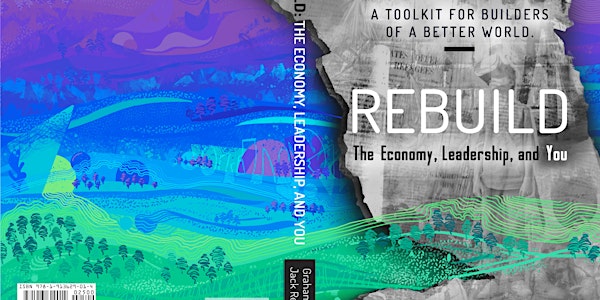 Webinar 11- Rebuild: the Economy, Leadership, and You
Rebuilding how we think about the economy
Refund Policy
Contact the organiser to request a refund.
Eventbrite's fee is nonrefundable.
About this event
In this session, we will talk about what regenerative economics looks like, and the consequence for economics of each of us having a unique meaning making script, giving each of us a unique personal rational option in any decision, and contrast that with Neo classical economics that assumes universal rationality.
And for your friends, they're welcome, they can read all about the book, find where to buy a copy, even try it out by downloading the free pdf, from here: https://graham-boyd.biz/rebuild-the-economy-leadership-and-you/
And if they want to know what it's all about: the climate crisis, 17 sustainability development goals, and the personal challenges we are facing cannot be solved if we just try harder. Just as Picasso and Einstein realised a century ago, when problems are insoluble, it's because the way we're looking at the world is the problem. Rebuild is a toolkit filled with new lenses we can all use to solve challenges, from our personal challenges through to our global ones. (Btw, they're inseparably connected.)
In this online book launch Jack and I will talk about a couple of our favourite themes in the book, and then open up for questions from everyone present. Join us and see how you can apply the toolkit to rebuild; because there has never been a better time to build a world we can all thrive in.
We've set this up on a donation basis; contribute what you wish to; you are very welcome regardless of whether you donate nothing or lots. What you do donate helps us continue working on the next book, and getting the insights of this book out to more people, and is very much appreciated!